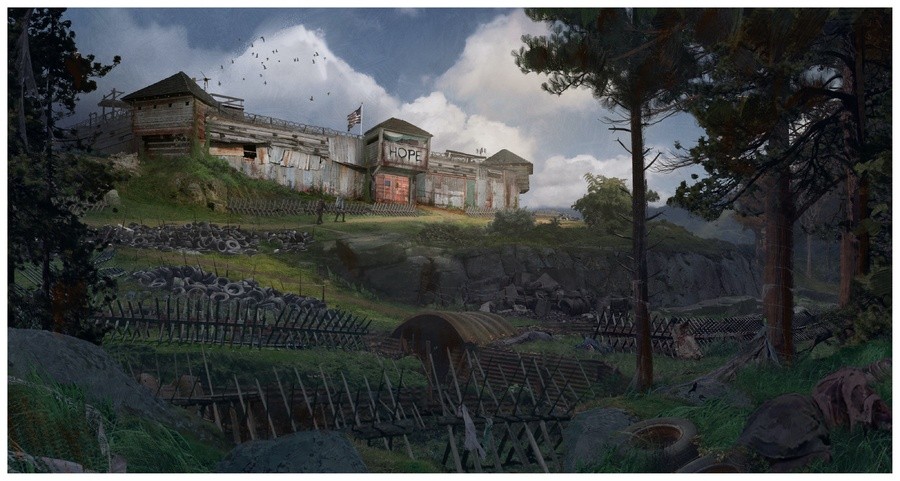 It's been more than a year since Back 4 Blood was announced and we haven't seen even a tiny snippet of it since. Therefore, there's probably a good portion of you questioning what this game even is. It's the next title from Left 4 Dead and Evolve developer Turtle Rock Studios, and it's basically being pitched as the online co-op spiritual successor to the former. That's all well and good, but we need to see the game in action sooner or later. We do appear to be getting closer to that point though as the developer shared a new piece of concept art over the weekend.
As you can see above, it features what looks like a post-apocalyptic universe with a settlement brimming with defences. When the topic of a trailer was raised in the Twitter responses, Black Rock Studios said that it's "working on it". Hopefully, we'll get a proper look at the shooter in the months to come, but we have to assume that this is at least a cross-gen PlayStation 5 game by now. It's been far too long for it to not at least come to Sony's next-gen console at launch, especially considering we're less than half a year away from the system launching.
Does the co-op Left 4 Dead concept still excite you in 2020 or do you think one too many teams has failed to emulate the formula? Decide in the comments below.
[source twitter.com, via vg247.com]