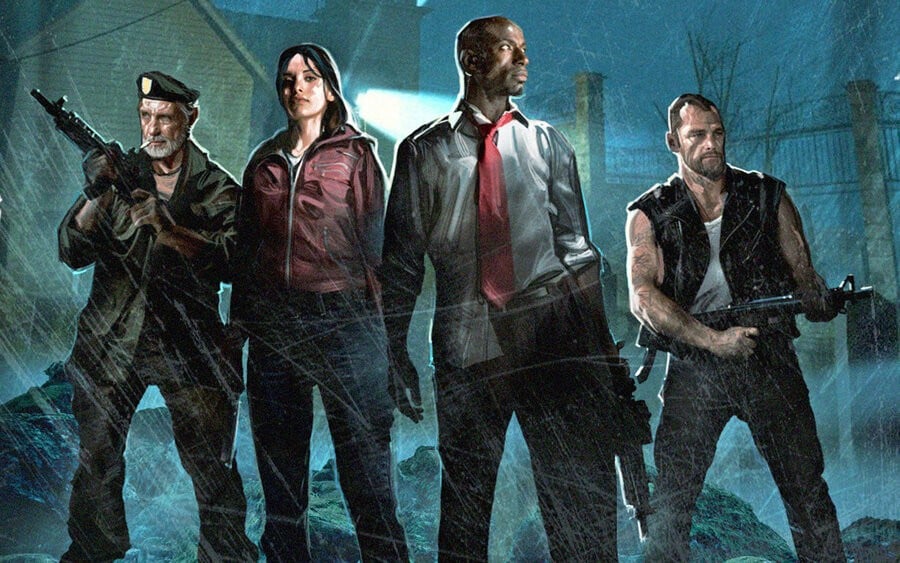 Bonafide blockbuster video game news on a random Thursday in March? Well, this is a novelty. Left 4 Dead and Evolve developer Turtle Rock Studios has announced that it's partnering with publisher Warner Bros on a new co-operative first-person shooter. The name? Back 4 Blood. Yeah, it's a pretty rubbish title, but we see what it's going for.
Targeting the PlayStation 4 at the present, the release is being "designed from the ground-up as an original, premium title and marries the best of what made the co-op zombie shooter so successful with new features and state-of-the-art technology". According to an FAQ on the studio's website, this isn't Left 4 Dead 3, but it will channel a similar spirit while remaining unique.
"We are not resting on any past laurels," co-founder and creative director Phil Robb is quoted as saying in the press release. "Our goal is to take all we've learned and push forward. We know that's a tall order. We're growing the team considerably because we're stepping up to the biggest challenge in this studio's history. We know this title has to stand out and we fully intend to make that happen."
There are no screenshots or even artwork at this early stage, but if you were a big fan of Left 4 Dead last generation, then it's probably safe to assume that you will like this. Have you been eagerly awaiting the next big thing from Turtle Rock at all? Gun down the horde in the comments section below.
[source talk.turtlerockstudios.com]