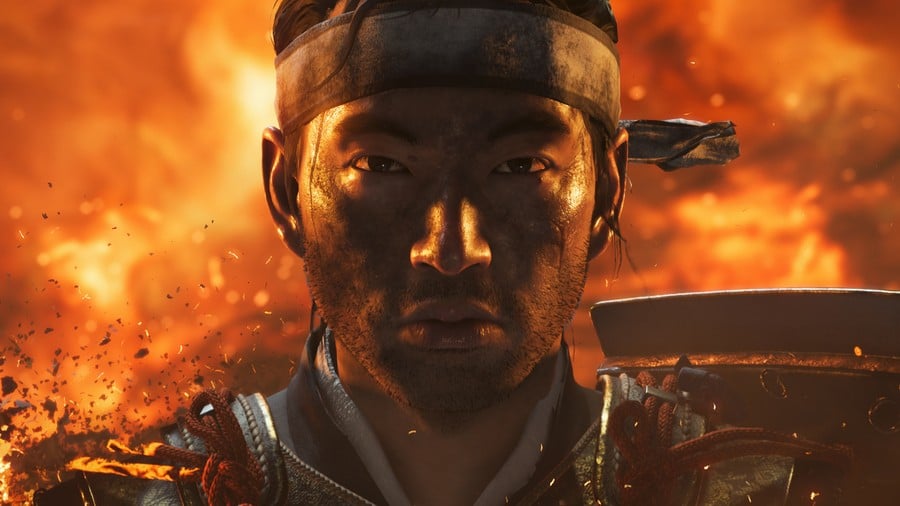 After putting out inFAMOUS: Second Son and its expansion back in 2014, Sucker Punch Productions has been working on its brand new IP for the best part of the entire PlayStation 4 generation. That's a seriously long six years, but it seems to have paid off. Ghost of Tsushima was awarded an impressive 9/10 in the Push Square review. And following today's launch, the studio has shared just some of the ideas it had before landing on the setting of Tsushima.
Taking to the PlayStation Blog, co-founder Brian Fleming states that Sucker Punch Productions knew it wanted to create a grand, open world experience featuring melee combat from the very start. From there, the team considered various settings and themes such as pirates, Scottish outlaw Rob Roy MacGregor, and even The Three Musketeers. " All these were considered — but we kept coming back to feudal Japan and telling the story of a samurai warrior. Then one fateful fall afternoon we found a historical account of the Mongol invasion of Tsushima in 1274, and the entire vision clicked into place."
Sucker Punch Productions then had to get rid of almost everything it learned with the inFAMOUS franchise as well as the technology except for the visual effects system. "The game got away from us a little bit — it felt like we were wrestling an octopus. We had trouble just keeping track of the state of the game. Was it playing better with yesterday's new changes? It's a simple question to ask, but hard to answer unless you can cancel all your meetings for a week and play through the game."
Fleming talks of an evolving story and sweeping changes to the combat system throughout development, but the team got through it by sticking to a clear vision: "A lone Samurai survives the Mongol invasion of Tsushima, and is forced to reinvent himself to save his island home." Have you started playing Ghost of Tsushima on PS4 today? If so, make sure to check out our Ghost of Tsushima Guide: Tips, Tricks, and All You Need to Know and share your thoughts in the comments below.
[source blog.playstation.com]