There's no doubt that Ratchet & Clank: Rift Apart was one of the clear standouts during Sony's big PlayStation 5 reveal presentation recently, and Digital Foundry has heaped praised on the release as part of a report on the next-gen system. The publication claims there's a "good argument" the title surpasses the fidelity of the series' 2016 movie, and while the below comparison isn't perfect, we reckon it illustrates the point: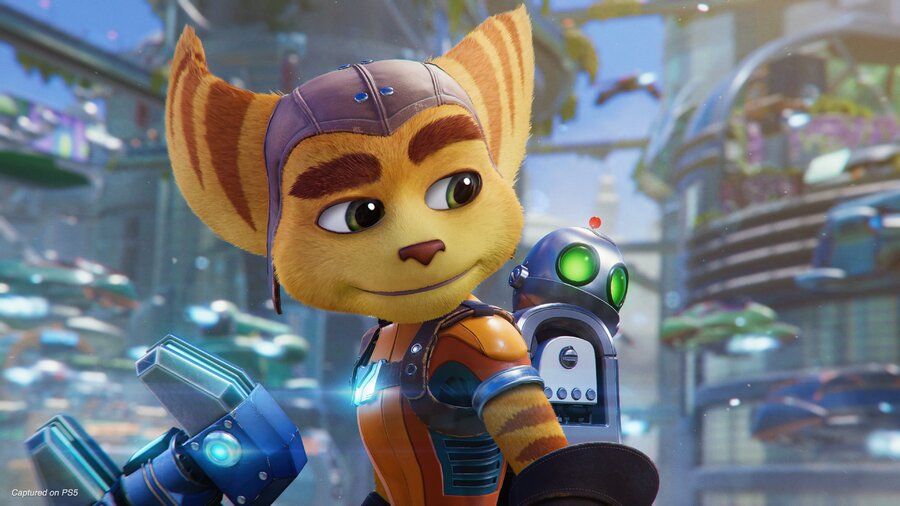 The most impressive thing is that the title's running in full native 4K according to the website, with ray tracing enabled. The effect is present on Clank's shiny metallic exterior, as well as on the ground. According to Digital Foundry, not everything is being reflected so there are clear limitations to the tech, but it's also worth remembering that the release is still very much in development.
The site continues: "Perhaps the real breakthrough is the game's dimensional rift mechanic, which sees Ratchet & Clank teleporting nigh-on instantly through very different domains at full fidelity with no sign of streaming issues or pop-in – validation perhaps for Sony's super-specified solid-state storage solution, capable of streaming up to 5.5GB/s of data."
There are some framerate hitches that occur as part of the transitions, but Digital Foundry argues these add "further to the authenticity of what was delivered". It adds that it expects these issues to be cleaned up prior to launch, as "it's work-in-progress code, after all". A very impressive showing from Insomniac Games, then.
[source eurogamer.net]