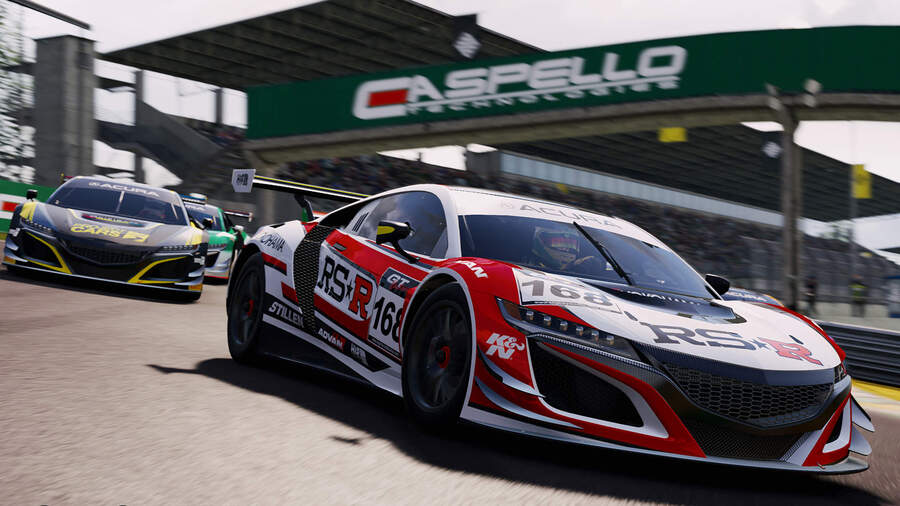 This is a bit of a weird one, isn't it? Project CARS 3, the third instalment in what has been one of the PlayStation 4's most hardcore racing simulators, has confirmed that it will not feature pitstops, tyre wear, or even fuel usage. That is despite developer Slightly Mad Studios stating the driving title is still a racing sim which will keep the features and mechanics longtime fans have grown to love.
This piece of news comes out of Project CARS 3's first developer blog. Nick Pope, the Principal Vehicle Handling Designer, says: "So, for example, by removing tyre wear and fuel usage, we could in turn remove pitstops, which resulted in much closer and more consistent racing. Thus, the whole process of getting to the part that matters most—the actual racing and driving of these amazing cars and their upgrades—became a far easier and more streamlined affair." What makes this quote stranger is the fact that the game's director of production, Pete Morrish, told Eurogamer that features and systems weren't being taken away from veteran players in order to help newcomers.
"It's not about a huge sweeping change to the overall game, it's more about keeping what was there for the people who loved it and helping more people along the way make those steps into sim racing."
So, what is actually going on here? The developer has gone on record stating that it is trying to make the third iteration more accessible, which is great, but it also wants to cater to the hardcore racing crowd. However, getting rid of pitstops, tyre wear, and fuel usage completely flies in the face of that effort. We'll find out whether this makes for a good game or not on 28th August 2020. What do you make of this? Rev your engines in the comments below.
[source projectcarsgame.com]