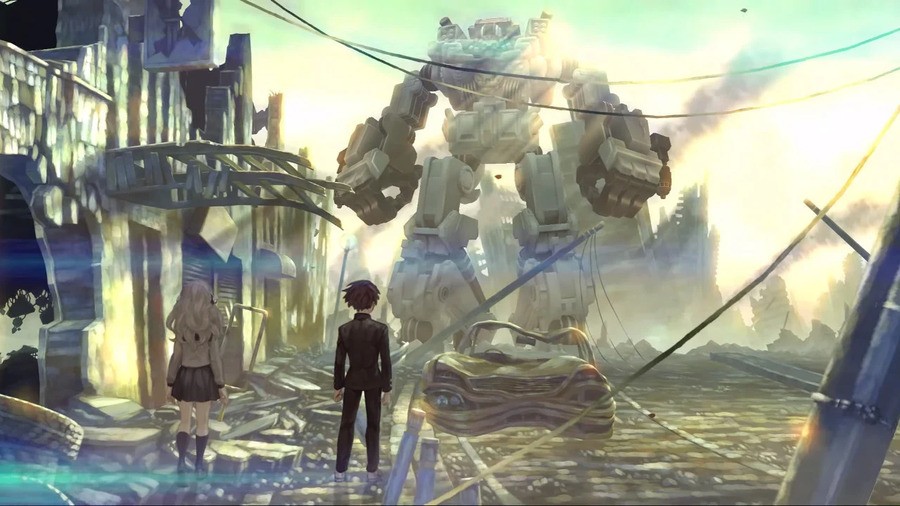 Remember 13 Sentinels: Aegis Rim? The next gorgeous looking game from Dragon's Crown and Odin Sphere developer Vanillaware? It's been a long time since we heard anything concrete about its release outside of Japan, but a whole three years after its localisation was confirmed, we're finally getting an English trailer on the 9th June.
The news comes courtesy of IGN's newly revealed Summer of Gaming schedule. It reads: "9th June - 13 Sentinels: Aegis Rim Exclusive Reveal".
13 Sentinels launched in Japan earlier this year after a number of delays. Honestly, it feels like we've been waiting on this one forever, so let's hope that it lives up to expectations.
Are you interested in 13 Sentinels: Aegis Rim? Pilot a giant mech in the comments section below.
[source ign.com, via personacentral.com]