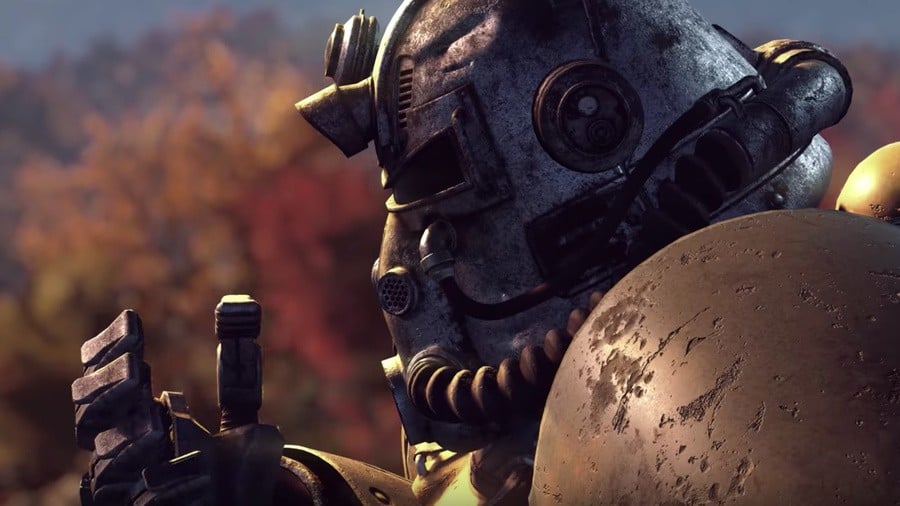 No matter what you think of Fallout 76, you've got to give Bethesda props for sticking with the fully online experience beyond its disaster of a launch. Its fanbase has reacted positively to the recent Wastelanders update, and there's even more for those still playing the game to look forward to. A new content roadmap outlines three major updates coming between now and 2021 that will change the way you play alongside new events and missions.
It all starts this summer with Seasons. This is a new progression path which comes with its own set of challenges and rewards Atom Bundles, Perk Card packs, and unique cosmetics. You'll also be able to participate in a new legendary boss event, obtain more high-level perks, and form public teams. Next up is One Wasteland For All, which arrives in the fall season. This update is said to rebalance combat and offer rewards that scale to your level -- making co-op play with friends much easier. The new Steel Dawn questline will give you something else to do, and a Season 2 refresh serves up more progression routes.
Finally, Fractured Steel hits this winter. The Brotherhood of Steel will invade Appalachia and provide the continuation of Steel Dawn's storyline with more NPCs to interact with, quests, and companions to take on missions with. You'll also be able to build loadouts to quickly change perks, and go on Expeditions. These are essentially repeatable missions alongside another seasonal refresh.
These seem like sizeable updates that will surely please the Fallout 76 community further. If only the game was actually any good, huh? Don't forget that you can try it for yourself this weekend as the game goes free for four days. Will you give it a shot? Let us know in the comments below.
[source videogameschronicle.com]