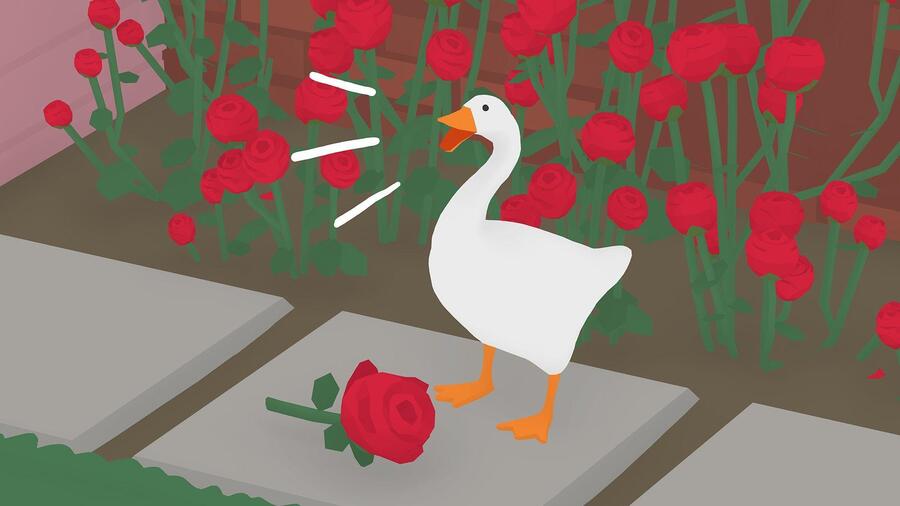 It's a hazy memory these days, but once upon a time the PlayStation 4 was colloquially known as the IndieStation 4 among some video game enthusiasts. Sony would be the first to admit that it was somewhat slow bringing major blockbusters to its next-gen console, and it filled the gaps with exciting titles from smaller studios – heck, it even famously promoted some of those releases live on-stage during its infamous E3 2013 press conference.
But the PS4 is no longer the home of indie games – at all. Tiny teams still release their titles on the console, of course, but they don't get anywhere near the same attention as they used to; the PlayStation Blog has largely become a website filled with white noise, and if it's not talking about the PlayStation 5's new DualSense controller, then is anyone really reading it? Not even State of Play could address this problem, as anything featured outside of AAA blockbusters was tossed aside.
Yes, some of this is an audience problem, but it's also indicative of the PS4's current relationship with indie games: they just feel like an afterthought compared to other destinations, like the Nintendo Switch. And it's starting to show. Axiom Verge, for example, is a game that was heavily promoted on PS4 and PS Vita, launching on Sony's systems long before it debuted anywhere else – including PC. Its impending sequel hasn't even been confirmed for PlayStation yet.
And it's not the only instance: Untitled Goose Game was a timed exclusive to Switch; Wargroove launched late on PS4 and lost all momentum as a result; there's no sign of Golf Story ever even getting ported to PlayStation; the examples like this are copious. In fact, the only major upcoming indie title that has any kind of connection to Sony's brand at the moment is Spelunky 2; it's an alarmingly rare example when you consider where the organisation started this generation.
So, what has changed? PlayStation's focus has shifted for one: it clearly sees timed exclusivity on titles like Call of Duty: Modern Warfare 2 Campaign Remastered as potentially more lucrative than landing the next big indie game. The platform has also been usurped by the Switch; even the most ardent PlayStation fan would struggle to suggest that the PS4 is the most appropriate system for side-scrollers such as The Messenger.
In fact, despite being a commercial catastrophe, the PS Vita's role during Sony's most successful period with indie games can't be ignored. Many of the most famous games of the period, like Hotline Miami and Rogue Legacy, were offered as cross-buy purchases – and were arguably at their best on the Japanese giant's portable platform. But without a handheld on the market, is it likely that PS5 will become the best place to play titles from smaller studios?
Sony would argue that it's still very much engaged with the indie community, but that its efforts are now focused on PlayStation VR. And that's fair: releases like Ghost Giant and Paper Beast have all been heavily promoted on the PS4. The company also recently established a $10 million fund to support indie studios affected by the ongoing coronavirus, so it clearly does care. But does it matter enough to the manufacturer for it to want to win back its crown?
The emergence of Xbox Game Pass means that even the Xbox One is eating into Sony's share in this space; the platform holder used to promote indie titles through PlayStation Plus, but the fanbase tired of that and forced the organisation to change its approach. PlayStation Store advertising is heavily focused on tentpole titles like Final Fantasy VII Remake or free-to-play fancies such as Fortnite, leaving little breathing room for smaller releases.
And yet Shuhei Yoshida, the former president of Worldwide Studios and one of PlayStation's most recognisable executives, has switched roles to be a kind of indie game evangelist, suggesting that the Japanese giant is planning to make moves on the PS5. But what can it do to make its next-gen console the king of indie games again? And does it have the willpower to do it? Only time will reveal its strategy in this corner of the market, but it's interesting to speculate in the meantime.
---
Can the PS5 become the king of indie games again? Do you think Sony should be investing more effort into promoting smaller titles on its system? Go small in the comments section below.