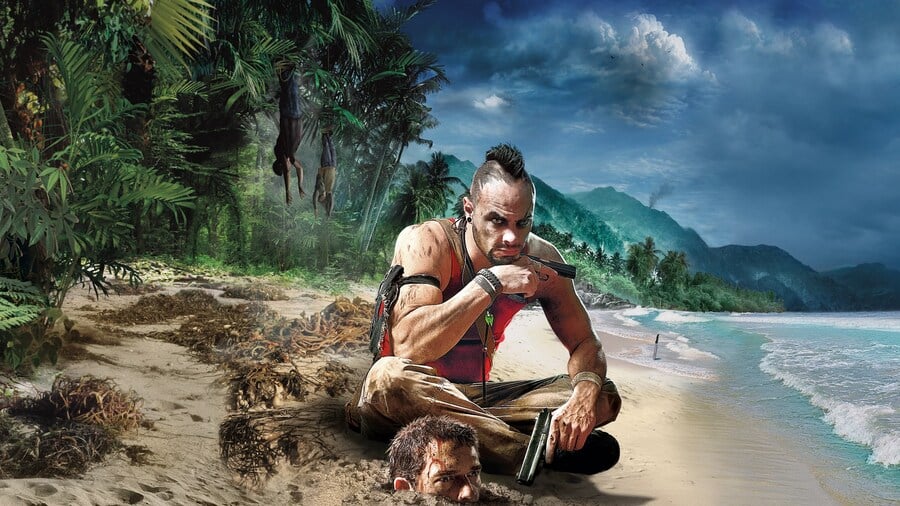 The Far Cry franchise doesn't exactly do memorable moments or characters. It's more about exploring the lush open worlds and taking advantage of the freedom bestowed upon you, but one of the few villains the series has managed to create a bit of nostalgia around is Vaas from Far Cry 3. "Did I ever tell you the definition of insanity?" is his classic line, and if this possible tease from the character's original voice actor is anything to go by, we might have the chance to hear it once more.
In a Reddit AMA, Michael Mando answered whether or not he is still recognised as the actor who played Vaas back in 2012 and his response was a rather interesting one. Mando said: "Vaas is my spirit animal - having co-created that character is something that will always be dear to me. I still get recognized as Vaas, and I still feel the outpouring of love for that character - makes me very happy. Who knows... maybe I will reprise the role very soon?"
A new entry in the Far Cry franchise hasn't been announced by Ubisoft at the time of writing, but according to Kotaku's Jason Schreier, the French publisher does have plans for another game -- slated to launch before March 2021. The Coronavirus pandemic may have affected that timing, however. If we put two and two together, is Far Cry 6 going to bring back Vaas? It certainly seems possible and we'll be sure to bring you confirmation whenever that reveal takes place. Although, the voice actor could just be playing around so it's hard to say for certain whether or not Mando is actually hinting at something.
Do you hope the classic villain makes his triumphant comeback with the next open-world instalment? Describe insanity in the comments below.
[source reddit.com]