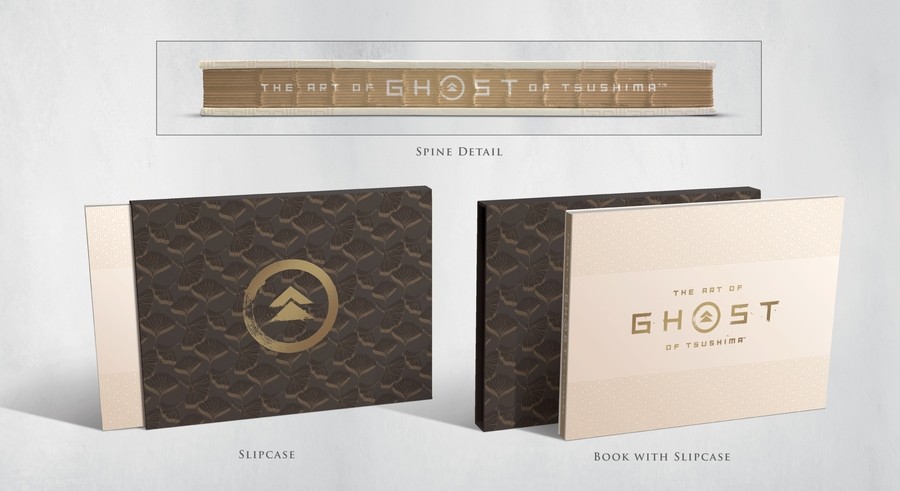 Many of Sony's first party exclusives receive an accompanying art book, but Ghost of Tsushima might just have the best-looking one yet. Announced recently by publisher Dark Horse, The Art of Ghost of Tsushima is a coffee table book filled with imagery from the upcoming PlayStation 4 action title.
Before you even open it up, the outer design of the hardback tome is something to behold. Coming in a decorative slipcase, the book itself is wonderfully minimalistic. We don't remember a time we've been so infatuated with the spine of a book, but here we are.
Anyway, it contains 208 pages of artwork, "featuring elegant illustrations of dynamic characters, spirited landscapes, and diagrams of Samurai sword-fighting techniques". It'll also include storyboards, character renders, and insight from developer Sucker Punch Productions.
The book launches just a few days after the game itself, and you can pre-order it right now either in hardcover or, if you're mad, for Kindle.
Will you be grabbing The Art of Ghost of Tsushima along with the PS4 exclusive? Are you a fan of these plush art books for your favourite games? Do some reading in the comments below.
[source darkhorse.com, via twitter.com]