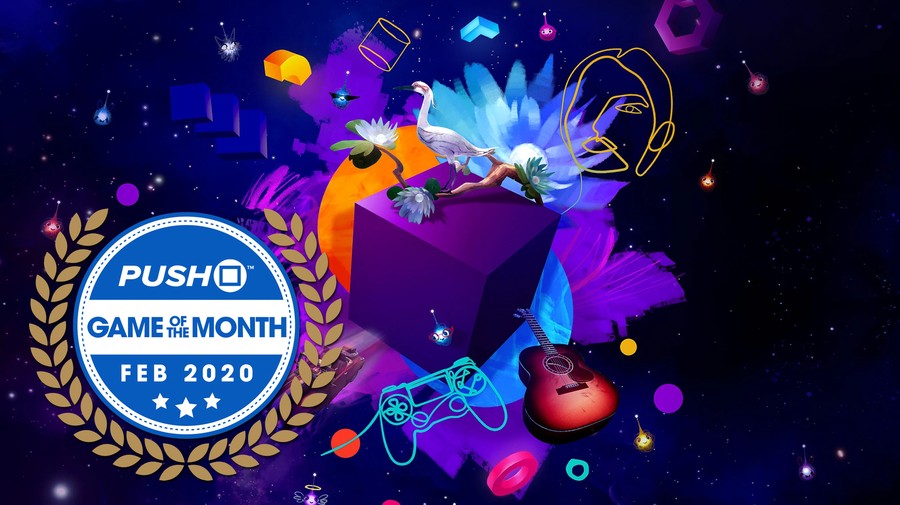 No prizes for guessing which game would win Push Square's coveted Game of the Month title. We've been harping on about Dreams for years now, and when it finally launched in full on 14th February, it truly lived up to everything we hoped it would be. Media Molecule smashed it, is what we're saying, and its long-awaited PlayStation 4 game is fully deserving of all the praise.
We won't bang on about it for long, as we've gone to extreme lengths covering this game already (see below). Still, it's a remarkable bit of software that manages to surprise and delight every day. Hopping into Dreams, you can quite easily find new things to play, and the stuff the players are making is so wild and so varied. It's an exciting game, and a fascinating community to watch flourish. Whether it's the creation tools themselves, the plethora of user-made content, or Media Molecule's own Art's Dream adventure, this game is just a pure joy, and we can't wait to see where it goes in the future.
We've had a lot of fun simply covering the darn thing, let alone playing it in our spare time. If you want to know more about our verdict on the game, you can consume our review in three ways. You can of course read our written review right here on the site. If you prefer, you can head over to our YouTube channel to watch the video version -- we've also embedded it above. Alternatively, you can play our review in the game itself with an interactive level.
We even participated in a super fun livestream, featuring Outside Xtra, Media Molecule devs, and this humble author -- please give it a watch below if you haven't already, it's madness.
Congratulations to Dreams for winning Push Square's Game of the Month!
Game of the Month February 2020: Honourable Mentions
Two Point Hospital is the antidote to our two-decade Theme Hospital obsession. With its strong sense of humour and accessible yet deep gameplay loop, this spiritual successor replicates all the elements that made the 1997 original so memorable. Importantly, it's been smartly converted to the PS4, with a slick control scheme and a varied campaign.
Read our full Two Point Hospital review here.
---
It may be basic as a remaster, but Vanquish manages to hold up in the PS4's twilight year. Brimming with enjoyable, fast-paced action which is exemplified by the knee slide, one of PlatinumGames' best experiences has a new lease of life that it's going to take full advantage of. Vanquish doesn't look the part, but it most certainly plays like it.
Read our full Vanquish review here.
---
Zombie Army 4: Dead War is one of the best co-operative focused games on PS4. Its meaty campaign boasts of impressive level variety, a superb control scheme, and enjoyable gameplay mechanics while a Horde mode tests your abilities to the max. Rebellion has crafted an experience with so much to see and do that it could take a group of players weeks to master everything on offer -- a crowning success for this type of game. Zombie Army 4: Dead War is an absolute riot of a title that is just as cheeky as it is fun to play.
Read our full Zombie Army 4: Dead War review here.
---