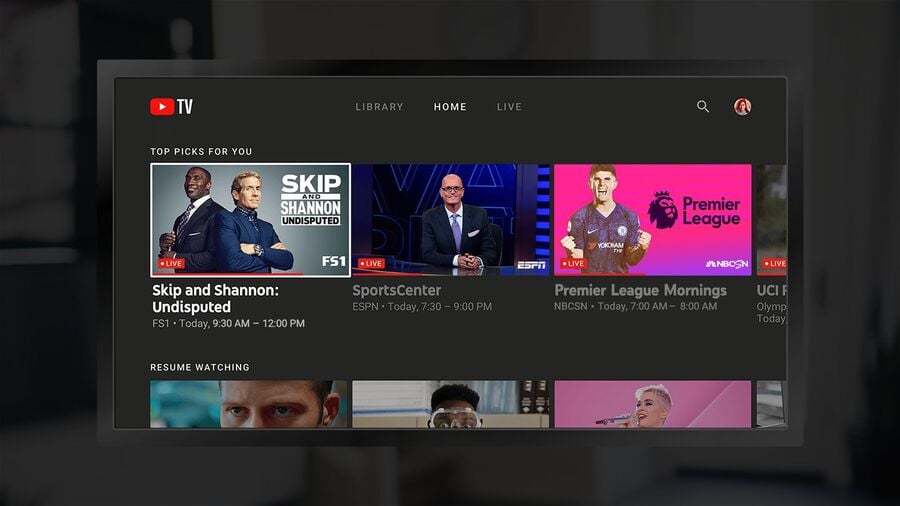 Every company on the planet is getting into the streaming game, and here comes Google with YouTube TV. The service, which launched back in 2017 in select areas of North America, is an alternative to traditional cable or satellite television. With YouTube TV, you're able to stream live TV from a wide variety of channels. The good news is that the application is now available for download on PlayStation 4 -- in the US.
YouTube TV is a little like the almost-defunct PS Vue. It provides more than 70 channels, including major broadcasters like ABC, CBS, NBC, and FOX. As we said, it's been around for a while, but it was greatly expanded last year, adding coverage for the whole of North America and becoming available on a wider range of devices. PS4 is the latest to gain access to the app.
So, how much does YouTube TV cost? A regular subscription costs $49.99 a month. With that, you gain access to the 70+ channels the service offers and up to six accounts. There are bolt-on channels such as Showtime and Starz, but each of these will cost you a little extra. The only major drawback to YouTube TV is online-only viewing, but if you're using it with your PS4, odds are you're going to be connected anyway.
As is the case on all devices, you're able to take YouTube TV on PS4 for a spin with a one-week free trial before you commit to a membership. Will you be making use of PS4's latest television app? Is this a good replacement for PS Vue? Do you already use YouTube TV? Tell us what you think in the comments below.
[source store.playstation.com]