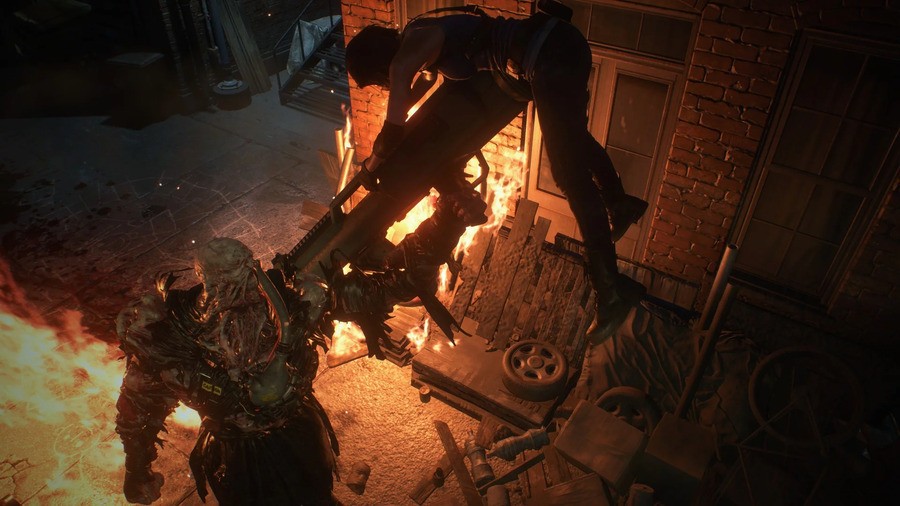 For our money's worth, Resident Evil 2's Mr X is one of the scariest and most intense villains in all of video games. Seriously, that tyrant had our blood pumping as soon as it arrived onto the scene inside the Raccoon Police Department. However, the Capcom team working on Resident Evil 3 claims it plans to better the emotionless monster with the classic Nemesis. We're already a little bit scared.
Speaking with GamesRadar, producer Peter Fabiano said: "During development, our director saw what the team did with Tyrant in last year's RE2 and was determined to surpass that with Nemesis." He then goes on to state that the team wants to make Nemesis its own brand of fear -- a relentless pursuer who even comes equipped with its own guns. "You'll see that when you play the game."
We're going to need a few new pairs of pants when April 2020 rolls around if Resident Evil 3's Nemesis really is going to be even more terrifying than what Mr X brought to the table -- such is the fear that he struck in us last year. Do you hope this comes to fruition? Will Nemesis be scarier than Mr X? Scare us further in the comments below.
[source gamesradar.com]