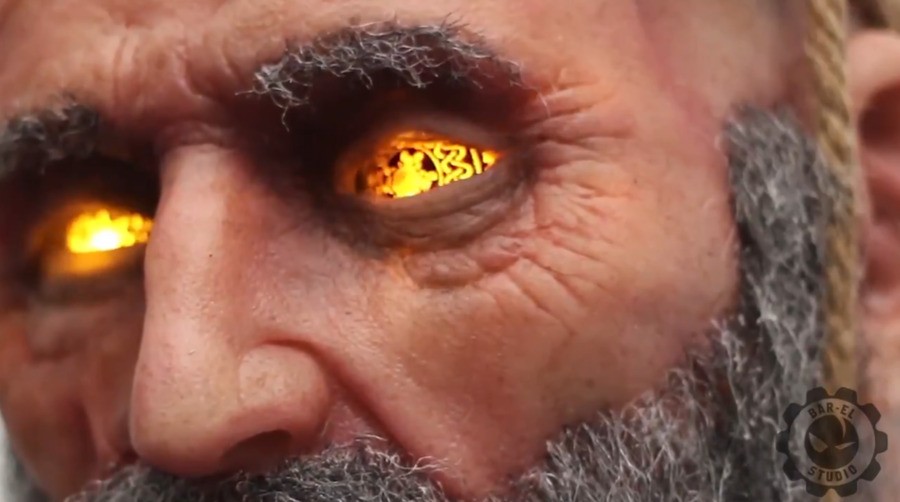 We've always thought it must feel great to see fans put so much effort into creating art based on your games, and we imagine that the team over at God of War developer Sony Santa Monica Studio were blown away when they saw this.
Shared on Twitter, this is an animatronic recreation of Mimir, the incredibly wise head that Kratos carries around for most of the game. It comes complete with glowing eyes and twitchy facial movements. While we will admit that it creeps us out a bit, we can't help but be impressed by how detailed this thing is. Amazing work.
The studio that made it, Bar-El Studio, has a bunch of work-in-progress pictures over on their Instagram page. Well worth a look.
Would you be happy to attach this real life Mimir to your belt? Ask him to tell a story in the comments section below.
[source twitter.com, via instagram.com]