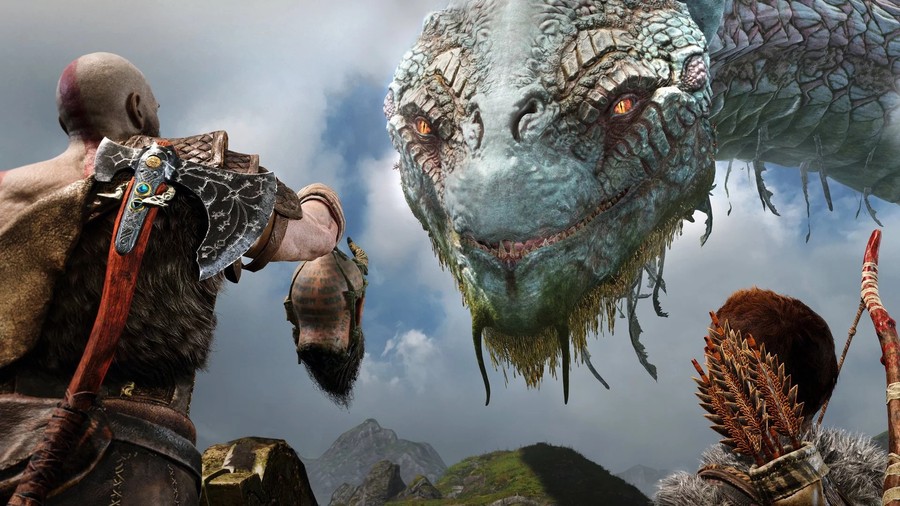 The Witcher has been a booming success on Netflix, providing the streaming service with one of its most watched first seasons ever. Though the series is based on the books, a side effect of its popularity is the conversation surrounding other video game properties, and whether they could find similar success in the world of on-demand TV. What other games or series would be a good fit for a Netflix-style format?
If you ask Cory Barlog, his answer would be God of War, of course.
The director is quick to clarify his tweet isn't a hint of anything in the works, so don't go thinking it's happening. Still, it's fun to imagine what a God of War TV series would look like. Even if it were to follow the story of the latest game, seeing a television adaptation of Kratos and Atreus' journey could be great.
Barlog raises an interesting point about game properties moving into TV rather than movies. "Games, like TV, are like relationships with the characters, where movies are more like a date," He says. In other words, games and TV share a long-form nature that movies don't, allowing consumers to thoroughly get to know characters and worlds along the way. In a two-hour film, that's not necessarily an easy thing to do.
What do you think? Would God of War make for a great Netflix series? What other games do you think could make that transition? Make your suggestions in the comments below.
[source twitter.com, via gamesradar.com]