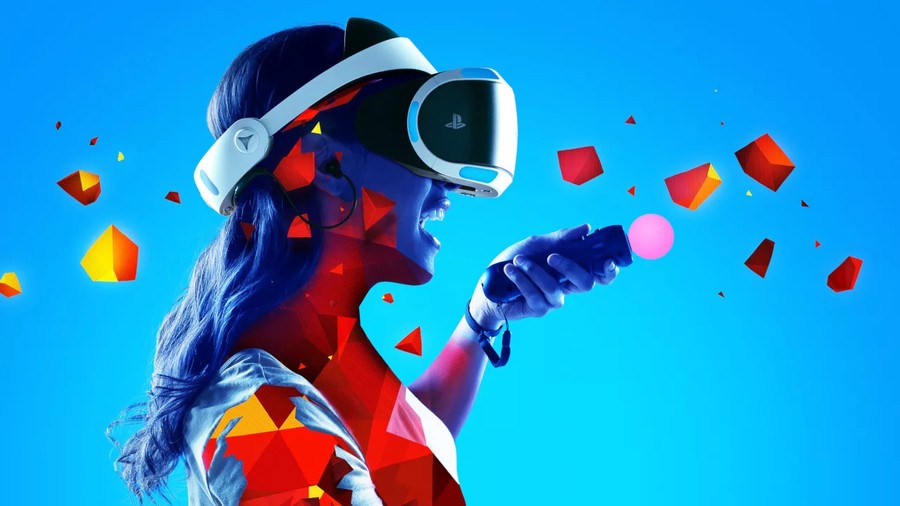 PlayStation VR was introduced to the world just over three years ago, and it brought the tech to the masses. Oculus Rift got the ball rolling on PC, of course, but it was with Sony's cheaper, more accessible headset that virtual reality became something attainable for everyone. It's for these reasons that PSVR now leads the market despite new competitors and advancing technology. The blue-glowing headgear ends the decade on a high note, then -- but where should it go from here?
One of the most important aspects of any virtual reality device is the software, and this is an area in which PSVR could have the upper hand. There are exclusive games on Sony's headgear and likewise with its PC competitors, but PlayStation's ace in the hole is Worldwide Studios. Some of the best virtual reality games have come from first-party teams. Astro Bot Rescue Mission is one of VR's defining games regardless of platform, and Blood & Truth is a fantastic example of a high-budget action experience not possible on a flat display.
Sony will continue to invest in these games too, although it could be doing a better job of filling out the calendar with notable releases. Marvel's Iron Man VR arrives in February, but what else is there? We've no doubt plenty of indie games will fill in some of the blanks, like Star Child and Paper Beast, but we're hoping Sony will better communicate what's coming to its VR platform in the future.
Perhaps the biggest concern with PSVR in its current state is that its specifications are severely outdated already. Even when it launched in 2016, Sony's goggles weren't as technically impressive as Rift, or HTC Vive. The benefit is of course the lower price point, but PSVR, impressive as it is, launched as an entry-level VR experience. There's nothing wrong with that, but three years down the line, it's being left in the dust by its high-tech cousins on PC.
While its competitors are making big strides in terms of resolution, motion tracking, and more, the PS4 peripheral has remained pretty much the same this whole time. One hardware revision made small adjustments to allow HDR passthrough and improve the number of wires, but that's as far as it's gone up to this point. The good news is that PS5 is right around the corner, and it's pretty safe to assume that Sony will follow this new console up with a much improved virtual reality offering.
We've been hearing about various patents over the last year or two, and a lot of them point to PSVR improvements like brand new motion controllers. While it's highly likely the PS5 will support the headset in its current form, we're certain we'll eventually see a vastly improved PSVR, with much higher resolution and superior movement tracking. It's never going to be quite on the same level as, say, Valve Index, but Sony will want to hold onto that lower cost and easier setup. It's about striking a balance.
Virtual reality in general should have a pretty good few years ahead as technology improves and high profile releases emerge. Even a game like Half-Life: Alyx, which isn't coming to PSVR initially, will be very healthy for Sony's hardware. It might be disappointing you can't play it on PSVR, but it will still help to push the growing tech that little bit further.
As we said, PSVR ends the decade in a good place, but Sony still has ways it can improve the experience for everyone. It's taken the lead with its low barrier to entry, but the Japanese giant needs to ensure there are enough new games to meet demand. Perhaps harder will be the need to advance the technology without the cost going nuclear. Sony's made a very solid start, having sold over 4.2 million units as of March this year. Hopefully it can build on that momentum in 2020 and beyond.
---
Are you happy with PlayStation VR so far? What do you want to see Sony do with virtual reality moving forward? Immerse yourselves in the comments below.