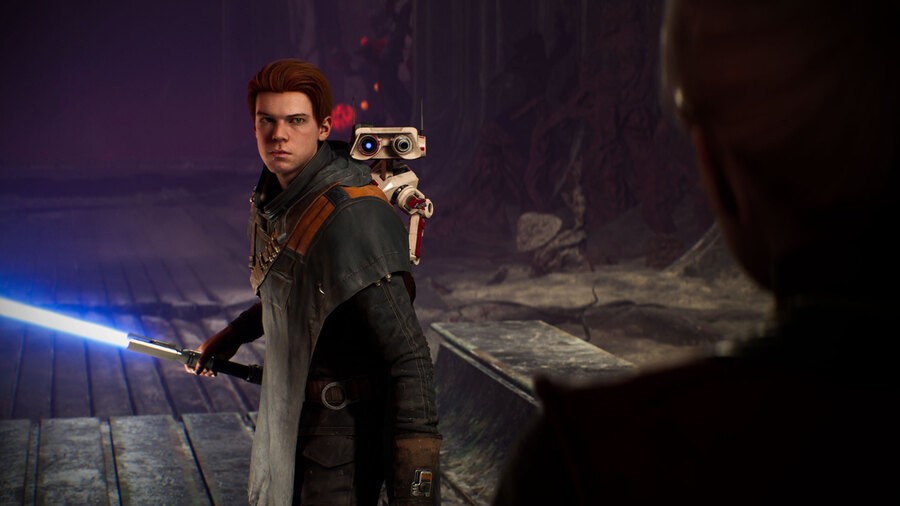 Star Wars Jedi: Fallen Order is a great game for a number of reasons, but one novelty that will no doubt excite fans is the ability to fully customise Cal's lightsaber. As you play through the game, you'll discover various materials and parts with which to build a laser sword to your liking. It's surprisingly detailed for something that is ultimately cosmetic, but it's a cool feature however you slice it.
Even cooler is that you can make your unique saber a reality. At either Disney World in Florida or Disneyland in California, you can pay a visit to Galaxy's Edge, the recently opened Star Wars location. Here, you're able to build your very own lightsaber, but here's the thing: Fallen Order's in-game materials are the same as what's available in the Disney resorts. In other words, if you know exactly which parts you used for your blade in Respawn's game, you can use the same ones to make a real life replica. Likewise, if you've already built a lightsaber at Galaxy's Edge, you can totally recreate it in Fallen Order. Sweet.
It's pricey, and you're limited to single-bladed sabers only, but fans will certainly get a kick out of this. What do you think of this? Have you built a lightsaber at Galaxy's Edge? Will you now after playing Star Wars Jedi: Fallen Order? Choose your weapon in the comments below.
[source polygon.com, via gamesradar.com]