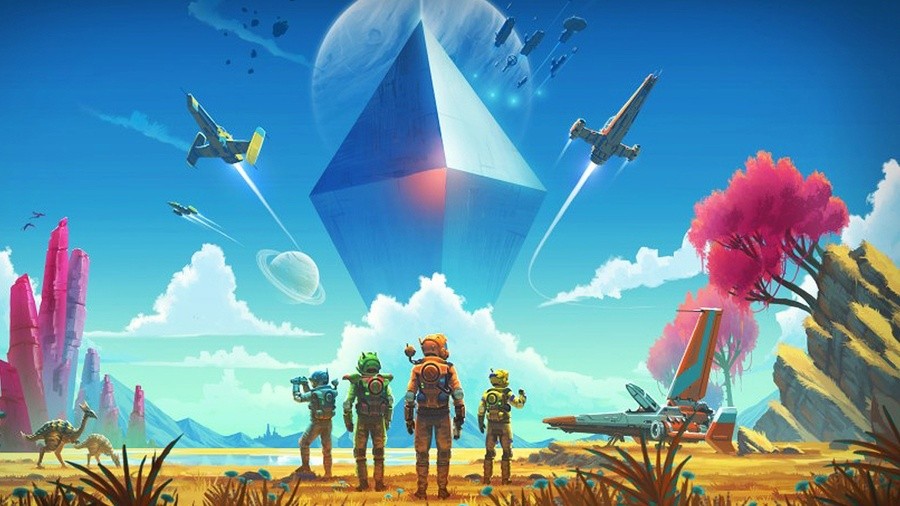 No Man's Sky has evolved immeasurably since its initial launch, with pretty regular updates that have each made dramatic changes to the experience. Beyond was probably the most significant of these, but the very latest update, named Synthesis, is nothing to sniff at either. Releasing today on PlayStation 4, this new patch makes a ton of refinements to the game, as well as throwing in some new features for good measure.
Writing on the PlayStation Blog, Sean Murray details a few changes Hello Games has made with this "Spring cleaning" update. Synthesis adds a couple of cool features to the PSVR mode of the game, allowing virtual reality players to use photo mode and ride atop the wacky alien wildlife. Both of these things were available outside of VR, but now they're available however you're playing.
Aside from that, there's just lots of quality of life changes. After installing a new bit of kit, you'll be able to refine materials wherever you are instead of having to place down a machine first. You can carry more than one Multi-Tool. Ships can now be traded in to scrap them for materials or upgrade them. New technologies will let you manage your inventories over long distances, or warp away from hectic space battles.
It sounds like there's plenty more besides, so it'll be well worth downloading the Synthesis update and hopping into the game for a closer look. Check out the ludicrous patch notes here. Are you still enjoying No Man's Sky on PS4 and PSVR? Do you like the sound of these improvements? Take to the skies in the comments.
[source blog.eu.playstation.com, via nomanssky.com]