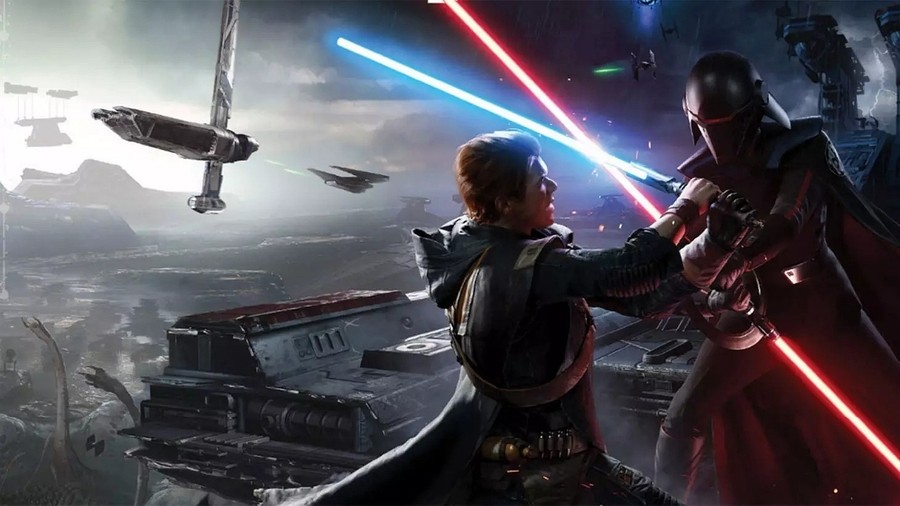 It's 15th November, and that means it's time to start talking about Star Wars Jedi: Fallen Order. The first batch of reviews hit the web recently, and it looks like the general consensus is that Respawn's lightsaber-wielding action game delivers. Star Wars games have been through a bit of a rough patch lately, but it seems this title lives up to its promise.
Of course, not every outlet is completely enamoured. It sounds like Fallen Order's biggest problems lie in backtracking through large environments and some technical issues like long loads. Here's a sample of what critics are saying about Cal's adventure.
IGN - 9/10
It's been ages since we got a great single-player Star Wars action game, but Jedi: Fallen Order makes up for a lot of lost time. A strong cast sells a dark story while keeping things fun and loyal to Star Wars lore, and fast, challenging combat mixes with energetic platforming, decent puzzles, and diverse locations to explore for an all-around amazing game.
I couldn't put this game down, both for the thrill of exploring and wanting to see where the story took me next. The inspirations taken from Dark Souls, Uncharted, and Metroid Prime unite to create something unique that just happens to work incredibly well for this beloved license. Like most starships in this universe, Jedi: Fallen Order could use a little polish, but the rust doesn't hold it back from roaring with excitement.
It's true that Fallen Order borrows liberally from other action games, but those elements work together with Respawn's combat and environment design, and a story that finds humanity in the Force and in its characters, to hone in on what makes the world of Star Wars worthy of revisiting again and again. Even with some rough edges, Fallen Order represents one of the most compelling game additions to the Star Wars franchise in years.
Star Wars Jedi: Fallen Order comes painfully close to being the best action game of the year, but it ultimately falls short due to pacing problems and a host of technical issues. Still, this is the first step into a larger world for a franchise that has persistently struggled since its acquisition by EA.
Jedi: Fallen Order is a flawed, sometimes messy game, but it's a Star Wars experience I didn't know I wanted. And after finishing it, I definitely want more.
Star Wars Jedi: Fallen Order initially delivers well-paced combat and unique environments, but unravels into a tedious and repetitive slog.
---
What do you make of the critical reception for Star Wars Jedi: Fallen Order? Are you excited to begin your Jedi adventure? Use the Force in the comments below.