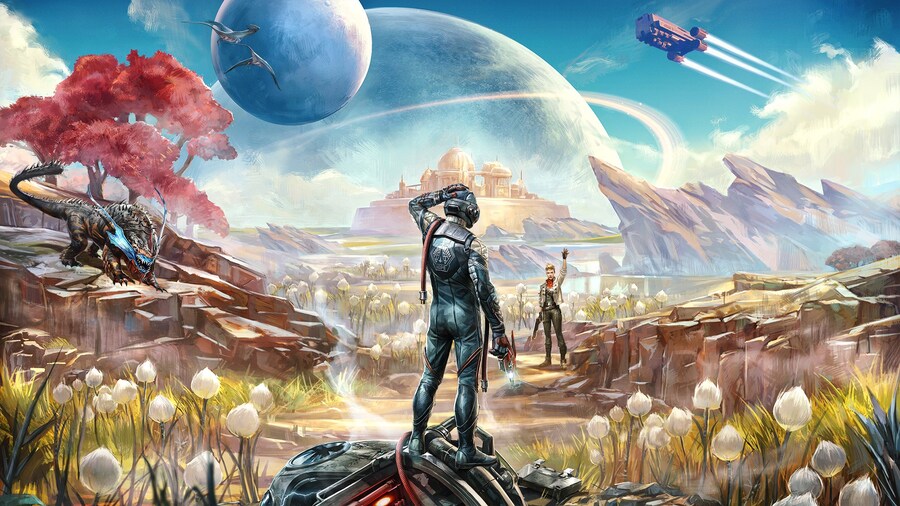 The spookiest month of the year has come and gone, but it's left behind a handful of choice video games. October's Game of the Month vote ended in a good old fashioned scuffle as several titles vied for our all-important Platinum Trophy, proving that Halloween season was a good time for gaming on PlayStation 4.
Captain Price is back, and his mutton chops are bigger than ever. Associate editor Stephen Tailby tackled terrorism this time around, awarding this reimagined blockbuster a respectable 8/10. "When Call of Duty: Modern Warfare is at its best, it's easily one of this generation's best entries in the series," Stephen wrote. We heaped praise on its gunplay, campaign mission design, and its top notch visuals.
Read our full Call of Duty: Modern Warfare review here
The third entry in the fantastic Trails of Cold Steel series, we reckon Cold Steel III is one of the best Japanese role-playing games on PS4. We gave this lengthy anime-infused adventure an impressive 9/10 in our review, writing: "This latest entry strikes a near perfect balance between story and gameplay, all while juggling an ever-growing cast of great characters and an in-depth, hugely rewarding battle system."
Read our full The Legend of Heroes: Trails of Cold Steel III review here
Another 9/10 for October, Return of the Obra Dinn had Stephen glued to his controller. This gripping murder mystery arrived on PS4 having received widespread recognition on PC, and it's easy to see why it's so beloved. "The Obra Dinn mystery is a joy to uncover," Stephen concluded while highlighting its "ultra-satisfying" puzzle solving, "intricate story", and overall "genius" of the title.
Read our full Return of the Obra Dinn review here
The RPG masters over at Obsidian have done it again. The Outer Worlds blends Fallout with Mass Effect, and the result is one of the best role-playing experiences of this generation. It may not reinvent the genre, but it's a combination of almost everything that you could want from an in-depth RPG fuelled by player choice.
We concluded our 9/10 review by writing: "The Outer Worlds is a role-playing triumph. With its sights set squarely on player choice, Obsidian delivers a brilliantly crafted sci-fi adventure that's packed with witty writing, great characters, and a fantastic degree of freedom." A worthy Game of the Month winner for October 2019.
Read our full The Outer Worlds review here
---
Do you agree with our Game of the Month for October 2019? What was your favourite PS4 game in October? Vote in our poll, and then tell us why in the comments section below.
How we decide our Game of the Month: At the end of each month, the editorial team put together a list of nominees. Nominees must have been released within the month, and preferably, they should have been reviewed by Push Square. We select nominees based on our own review scores.
The editorial team then presents this list of nominees to the rest of the Push Square staff. Staff are asked to vote for three games that they think deserve to be crowned Game of the Month. First choice gets 3 points, second choice gets 2 points, and third choice gets 1 point. When voting closes, we tally the results to determine the order of this article. The game with the most points is our Game of the Month.