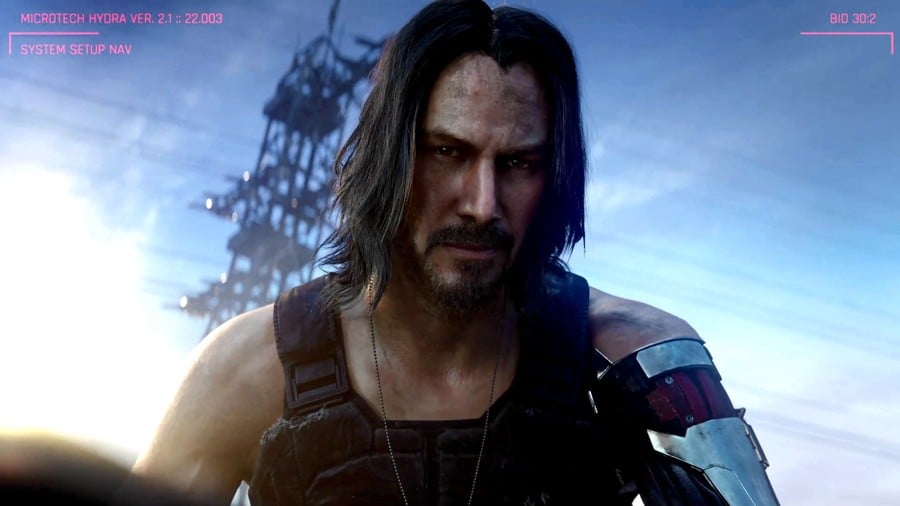 In E3 2019's defining moment, movie star Keanu Reeves walked onstage to reveal his part in Cyberpunk 2077. He'll be playing Johnny Silverhand, or at least a digital version of him who lives in the protagonist's head. Since Reeves' breathtaking unveiling at the trade show, he's been expressing his excitement for CD Projekt RED's latest in multiple interviews. It seems Keanu is as smitten with Cyberpunk as the Internet is with him.
He loves the game so much, in fact, that he reportedly pushed for double the amount of screen time. That's according to Italian journalist Gian Luca Rocco. Luca Ward, who's voicing Johnny Silverhand in the Italian dub of Cyberpunk, told Rocco that his recording time had been doubled because Reeves convinced the developer to give the character a much bigger part in the story.
So, when the sci-fi RPG does eventually roll around in April 2020, know that it was Keanu himself who was responsible for all the Keanu. What a legend.
[source pcgamer.com, via facebook.com]