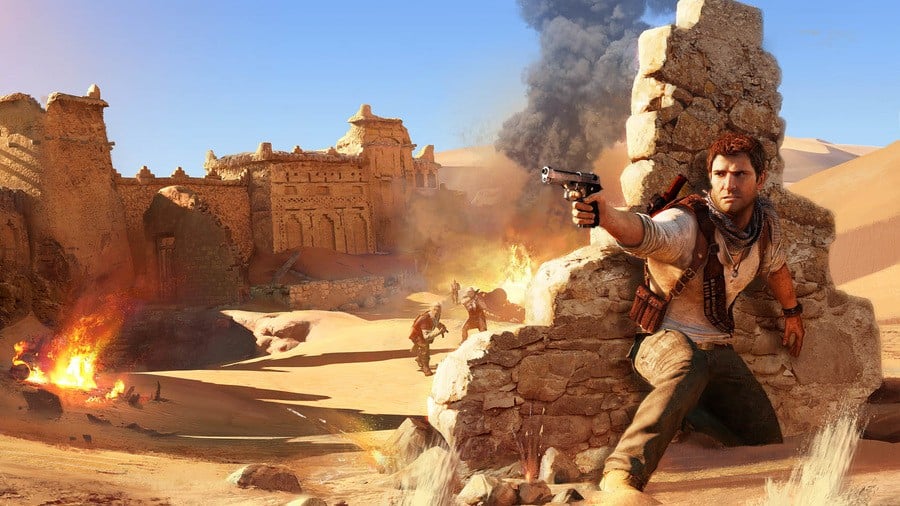 Uncharted 4: A Thief's End wrapped up the adventures of Nathan Drake nicely when it launched on PlayStation 4 back in 2016, but that doesn't mean it's the end of the franchise entirely. A secret San Diego studio could be continuing the series with a fifth entry, and if that's the case, Nathan Drake voice actor Nolan North appears to be up for joining the team in its efforts.
In a tweet responding to his thoughts on former director Bruce Straley heading up an Uncharted 5 along with the return of Nathan Drake, Nolan North said: "Ready to break out my climbing gear!". We reckon the San Diego developer has been put together to continue Uncharted specifically, so if the famed voice actor were to join the project, it would probably already be partway through development. The team has made enough impressive hirings over the past year at least.
Following the ending of the fourth game, any sort of Nathan Drake return probably wouldn't be in the leading role, but we'd be more than happy to see him take up the role of Sully and aid daughter Cassie in her own treasure hunts. Would you like to see an Uncharted 5 on PS5? Fish for gold in the comments below.
[source twitter.com]