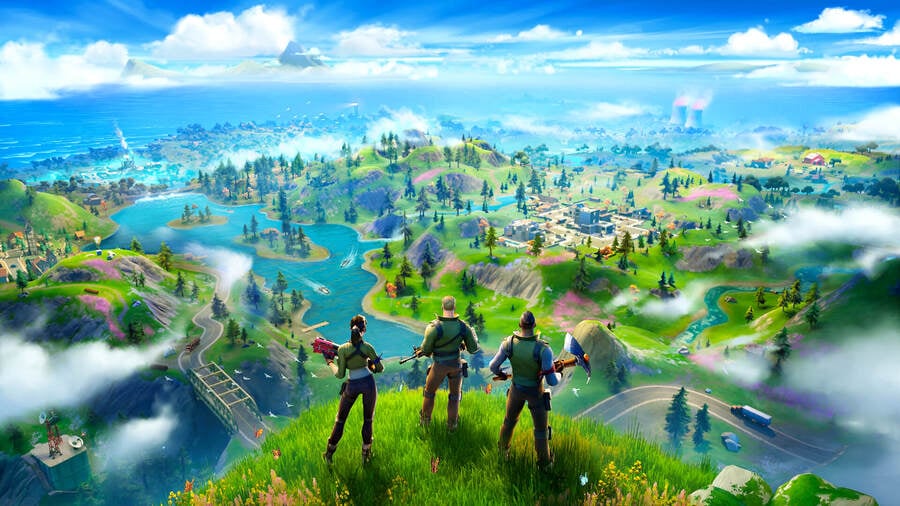 Fortnite came back online this morning with its all-new Chapter 2 content, but one unexpected side effect of this is that a lot of players seem to be winning the first match they play after the gigantic 9GB update on PlayStation 4. That's great! Nice one, but we're afraid to inform you that there's a reason for that.
The first match you play of Fortnite Chapter 2 is designed as more of an introduction to the game than anything else, and as such, the majority of the other 99 players in your game are actually AI-controlled bots. There will be some human opponents, but the idea is that the more you play the less computer-controlled characters there will be. As such, your first game back after the two days of downtime is supposed to be filled with bots, making up the majority of the player count even if you're a veteran.
It's a win that'll go on your record, of course, but unfortunately not every single one of your enemies was on a level playing field. Did you win your first match of Fortnite Chapter 2? Loot a chest in the comments below.
[source epicgames.com]