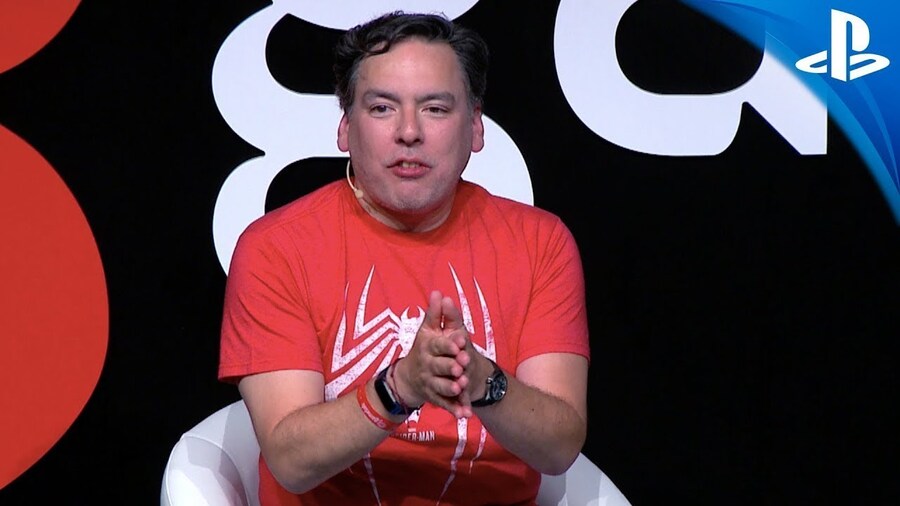 In an unexpected post on Twitter this evening, PlayStation has announced the departure of Sony Interactive Entertainment Worldwide Studios Chairman, Shawn Layden. Those of you who have been following the platform holder over the past five or so years will recognise the executive from various E3 press conferences – including that showcase in 2015 – but his tenure at the Japanese giant dates all the way back to the 1980s.
Here's what the organisation wrote on social media:
At the time of publication, the nature of Layden's departure is unclear, and his replacement is yet to be named. As the chairman of Worldwide Studios, the suit was tasked with overseeing Sony's roster of first-party studios, and he played a pivotal role in the recent acquisition of Marvel's Spider-Man developer Insomniac Games. However, since replacing Jack Tretton earlier in the generation, he's also become the face of the brand – despite the outspoken Jim Ryan being the company's top dog behind-the-scenes.
Whatever his next step, Layden will leave behind a long legacy at PlayStation. In addition to his current post, the executive has also held top positions at Sony Computer Entertainment Europe – where he famously oversaw the release of Vib-Ribbon – and Sony Computer Entertainment Japan. Our guess is that, with the PlayStation 5 around the corner, he feels it's the right time to step aside. Of course, we'll have to wait and see who's recruited to fill his shoes.
Jack Tretton, please?
[source twitter.com]