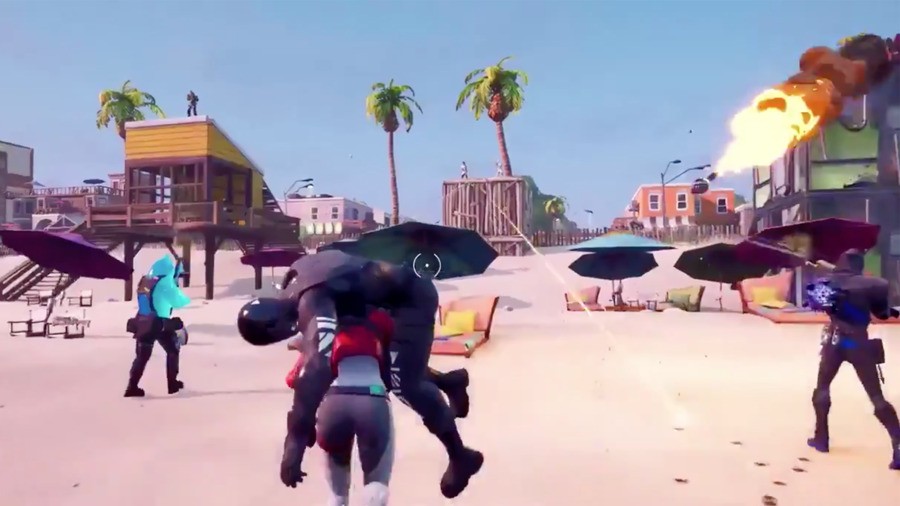 Fortnite has been down and offline in its entirety since last night's impressive world event, but it looks like the planet's most popular video game is set to return to tomorrow. But before that happens, a leaked trailer has made its way online that details just some of the new mechanics, features, and rewards that Fortnite Chapter 2 will bring with it.
As tweeted out by Rod Breslau, who claims to be the world's best esports consultant, the 30-second trailer below shows off a number of new ways you can earn rewards. Battle and scavenger medals are handed out for eliminating enemies, opening loot chests, and collecting building materials.
Elsewhere, it looks like you'll be able to carry a downed squad mate on your back and boats can be used to sail the rivers and lakes of the new map. Speaking of which, we get a glimpse at a new waterfall and various locations within the trailer. Whenever Fortnite comes back online, it'll kick things off with an all-new Battle Pass.
What do you make of the leaked trailer? Drop into the comments below.
[source twitter.com]