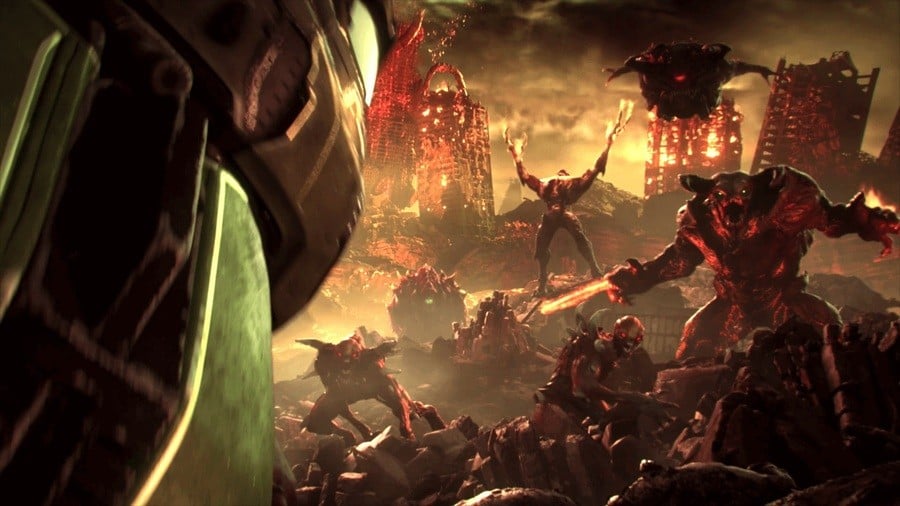 We were rolling in today's excellent news surrounding the next-gen PlayStation 5 when id Software came along all of a sudden and dropped a bit of a stinker. DOOM Eternal, originally scheduled to release next month, has been delayed to early next year. It'll now release on 20th March 2020 along with a sweet pre-order bonus.
DOOM Eternal now launches slap bang in the middle of Final Fantasy VII Remake and Cyberpunk 2077, while Nintendo fans will have to choose between a trip to hell or Animal Crossing: New Horizons on the very same day. To make up for this, DOOM 64 will now be a pre-order bonus on PlayStation 4. In other negative news, however, the Invasion Mode will now come as a free update shortly after launch.
It's disappointing news indeed, but you know what they say, a delayed game is eventually good, but a rushed game is forever bad. At least that's what Shigeru Miyamoto apparently said. What do you make of this delay? Raise hell in the comments below.
[source twitter.com]