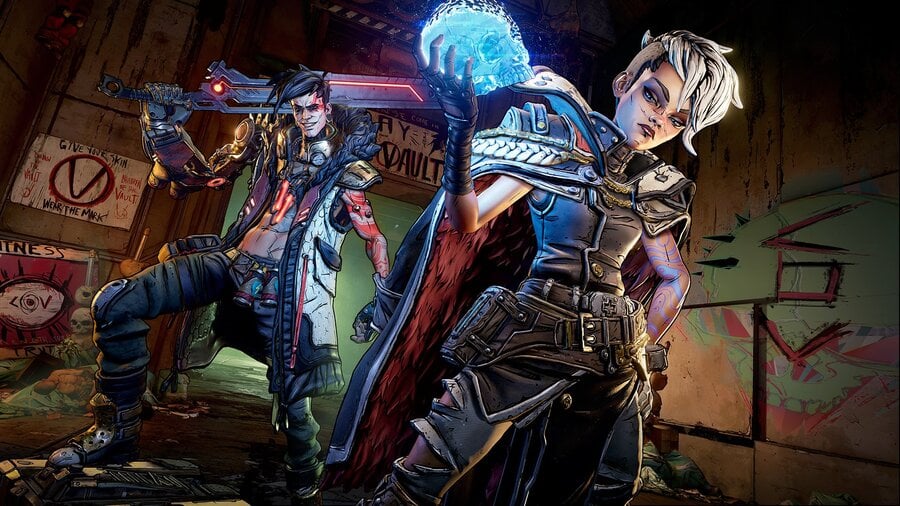 How do you get legendary weapons in Borderlands 3? The highest tier of gun is the orange legendary, but how do you actually get your hands on some of them? There's a number of different ways to add them to your inventory, most of which simply require you to play through the game. Here's how to get Legendary weapons in Borderlands 3.
How to Get Legendary Weapons in Borderlands 3
Here's how you get legendary weapons in Borderlands 3.
Play the game
It may sound silly, but legendary weapons can drop from literally anywhere. Whether it's a simple group of lower level enemies that your puny assault rifle can take out with a couple of bullets or a sinister boss that stands in front of you, they all have a chance of dropping the highest tier of guns in the game. Of course, certain foes have a higher chance of rewarding you with something fancy, but simply playing through the game's campaign and side missions will net you with some legendary weapons.
Open the Golden Chest on Sanctuary
Do you have a couple of Golden Keys burning a hole in your pocket? If so, head to the Golden Chest on the Sanctuary ship and open up the Golden Chest for a chance at some legendary weapons. If you need to top up on Golden Keys, check out our guide that lists every active Shift code in the game right now.
Reach the endgame
The best chance you've got at obtaining legendary weapons is in the endgame, accessed after you beat the campaign and level up enough. Here, you can engage in two modes that'll reward you with an assortment of goodies depending on the difficulty you're playing on and your overall performance. If you're only mid-way through the game's story and you're feeling starved of legendary guns, don't worry, they'll drop soon enough.