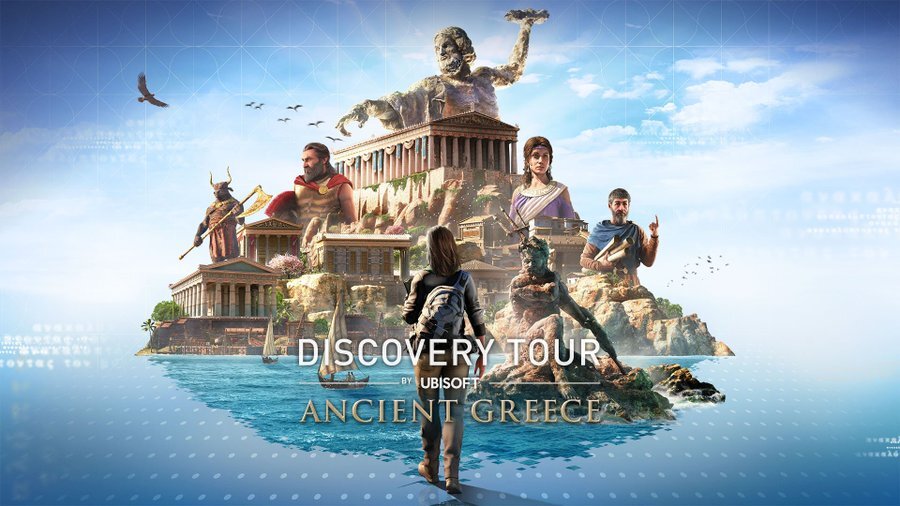 Assassin's Creed Odyssey's long awaited Discovery Tour is set to release next week. Much like Origins' mode, you'll be free to explore the massive open world at your own pace, with set "stations" giving access to educational tours. There are over 300 (!) of them scattered across the map. Each tour will also present you with a quiz at the end.
Here's the full breakdown from the press release:
"History is your playground in Discovery Tour: Ancient Greece, where players can take guided tours or freely roam around the rich open world of Assassin's Creed Odyssey free of conflict and gameplay constraints. Visitors will travel through 29 regions in over 300 stations with tours featuring five different themes, philosophy, famous cities, daily life, war and myths. It also exhibits new features that allow players to learn the way they want, with 35 unique avatars and 15 mounts that are accessible by progressing through objectives."
If the aforementioned Discovery Tour in Origins is anything to go by, this'll be a great addition to Odyssey. And of course, it's made all the sweeter by the fact that it's a free update.
Assassin's Creed Odyssey's Discovery Tour arrives on the 10th September, but will you be giving it a look? Get your notepad out in the comments section below.