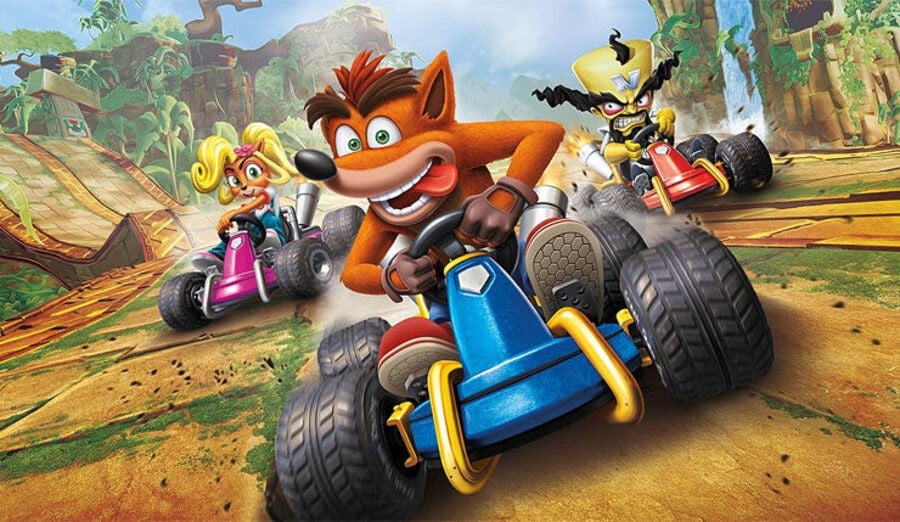 Crash Team Racing: Nitro-Fueled may currently be on the naughty step following its inclusion of controversial microtransactions, but that hasn't stopped the remastered racer from lapping the competition, where it's enjoyed a second consecutive week at the summit of the UK sales charts.
In truth this was a largely uneventful month, with much of the Top Ten remaining unchanged. Madden NFL 20, fresh from its convincing debut earlier in the month, is dropping faster than a quarterback lined up opposite Khalil Mack. And Grand Theft Auto V continues to sell.
Perhaps the most interesting anecdote comes courtesy of GamesIndustry.biz, which is reporting that combined sales of Minecraft were enough to put it top of the charts; unfortunately the title's various SKUs are listed separately, so the blocky sandbox is bang out of luck.
UK Sales Charts: Week Ending 17th August, 2019
Crash Team Racing: Nitro-Fueled
Super Mario Maker 2
Mario Kart 8: Deluxe
Grand Theft Auto V
F1 2019
Red Dead Redemption 2
Minecraft: Nintendo Switch Edition
Crash Bandicoot: N. Sane Trilogy
Super Smash Bros. Ultimate
Minecraft: PlayStation 4 Edition
[source ukie.org.uk, via gamesindustry.biz]