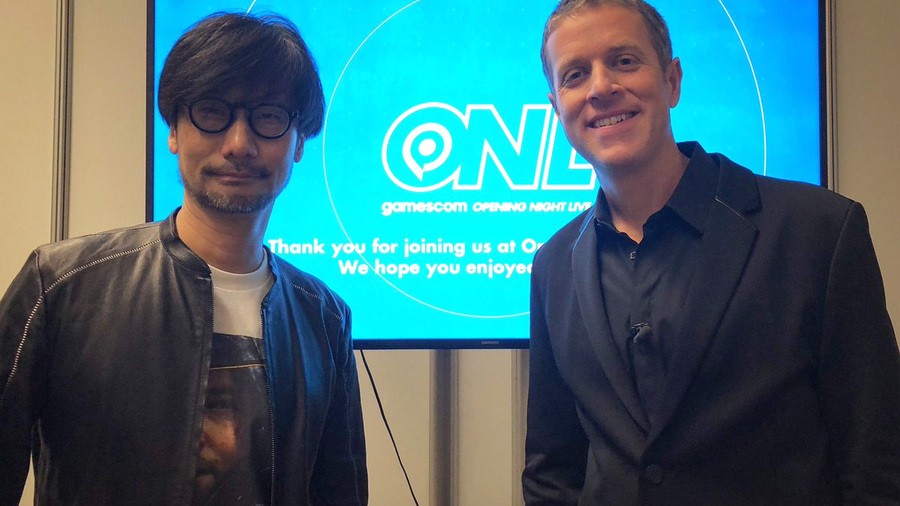 It was fitting for the PlayStation 5 devkit to leak this week, as Gamescom 2019 served as an extension of E3 2019 in so many ways. Geoff Keighley huffed and puffed during his Opening Night Live presentation, but once the curtain came down, it was clear that the two-hour stage show was mostly conceived as a screen to get auteur Hideo Kojima on stage.
The biggest news during the press conference dropped on Twitter, as Sony casually announced that it had acquired Insomniac Games. The company seems to enjoy doing things with as little fanfare as possible lately, and we're enjoying its swagger – especially seeing as the aforementioned host was forced off-script to address the news threatening to upstage his own showcase.
The games well is, well, well and truly empty right now, though. Need for Speed Heat needed stage time, simply because publisher EA has waited so darn long to reveal. Outside of that, though, PlayStation leveraged the event to put the spotlight on a couple of its smaller endeavours, with the excellent Erica shadow-dropping during the show itself.
Little Nightmares II was a well-received announcement, but one that's indicative of where we're at in the generation; Bandai Namco, like so many other publishers, is keeping the vast majority of its cards close to its chest. And that's the big industry theme right now: practically everyone's gone into hiding until the next-gen hype cycle is ready to get underway.
It means that the industry is a little boring at the minute, but we're also expecting the PS5's reveal event to be insane. There are so many teams unaccounted for right now – everyone from Rocksteady to Rockstar. And while the Japanese giant will have to share the spoils with Microsoft, recent comments from the company suggest that it's aggressively pursuing third-parties.
There was comment in a Japanese magazine from a Sony executive that suggested 2019 would be a year in which PlayStation crouches so that it can leap higher next year. The whole industry is doing the same right now, and Gamescom 2019 was just an extension of what we saw at E3 earlier in the summer. Make no mistake, though, good things are coming – it's too quiet for them not to be.
---
How did you feel about Gamescom 2019 overall? Do you feel like developers are holding back ahead of the next-gen console announcements? Practice your German in the comments section below.