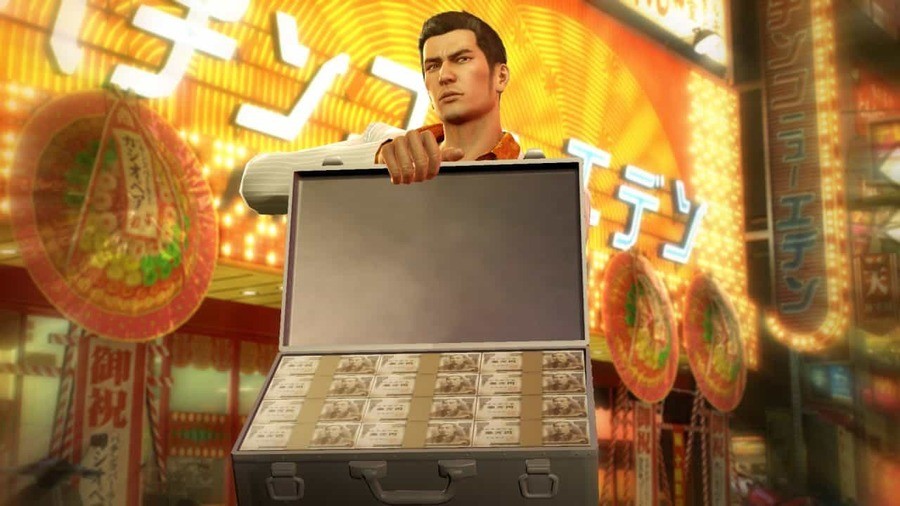 Despite being developed and published by SEGA, the Yakuza franchise has historically been considered a PlayStation exclusive series. Creator Toshihiro Nagoshi has spoken in the past about how Sony was the only platform holder to really take an interest in the project to begin with, while the manufacturer famously stepped in to get Yakuza 5 localised in the West, such was the lack of interest at the time.
Of course, the property has since exploded in popularity, thanks in part to the release of Yakuza 0 and a very vocal fanbase. And that's led to some titles being ported to the PC. As a result, the publisher now considers Kazuma Kiryu's crime capers to be multiformat – although it sounds like it'll select systems on a case-by-case basis.
"It's in the mind-set of [SEGA] Japan and Europe now, and the US, to think of it as a multiformat offering," SEGA's executive vice president of publishing John Clark told PC Gamer. "That's not saying everything's going to be multiformat, but we're able now to consider that data." He did insinuate, however, that simultaneous launches with PC may be off the cards – for the time being at least.
Yakuza Studio's next project is spin-off Judgment, which is due out on 25th June as a PS4 exclusive – although it's likely it'll end up on PC further down the line. Beyond that, Nagoshi has said that he will continue to focus on the PS4 even after the PlayStation 5's introduction, although we suspect you're going to start seeing more day-and-date PC releases from the studio as Kamurocho's popularity grows.
[source pcgamer.com]