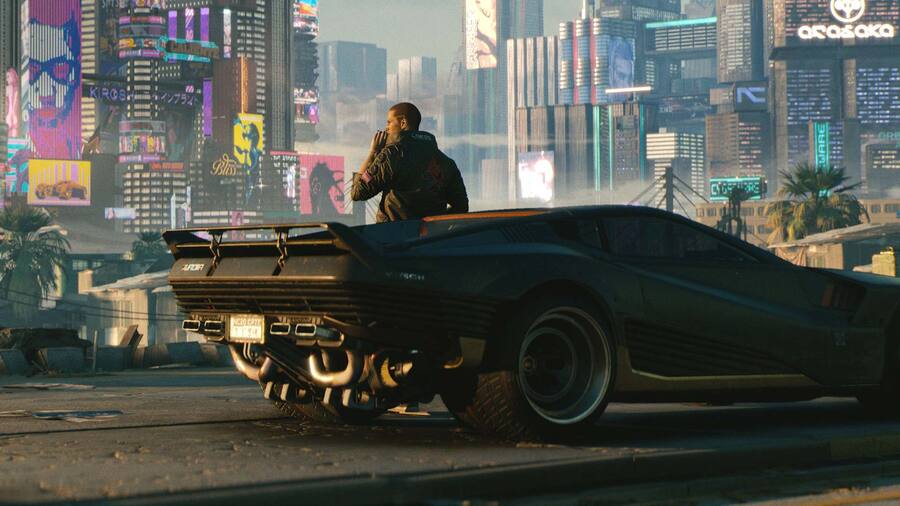 Hello and welcome to Push Square, the site where we write about nothing but Cyberpunk 2077, apparently. Look, E3 wasn't great this year, but at least CD Projekt Red's latest is giving us plenty to write about. And to be fair, it is interesting stuff!
In an interview with Bloomberg, co-CEO Marcin Iwinski is asked about how Cyberpunk 2077 is tracking in terms of pre-orders. Usually a solid indicator of how a game's going to perform commercially, pre-orders are obviously big business these days, and it sounds like Cyberpunk 2077's going to be a blockbuster when it launches in March next year.
"[Cyberpunk 2077 pre-orders] are way higher than we had on Witcher 3," says Iwinski. Given how well The Witcher 3 has sold -- more than 20 million units to date -- it's safe to assume that Cyberpunk 2077 is going to be a massive hit for the Polish company.
The game's been riding a huge wave of hype for quite a while now, but we do wonder how much of an impact Keanu Reeve's reveal had on the numbers. We wouldn't be at all surprised if the pre-orders enjoyed a significant spike right around the E3 showing.
How well do you expect Cyberpunk 2077 to sell, assuming that its quality is up there with The Witcher 3? Run the numbers in the comments section below.
[source bloomberg.com]