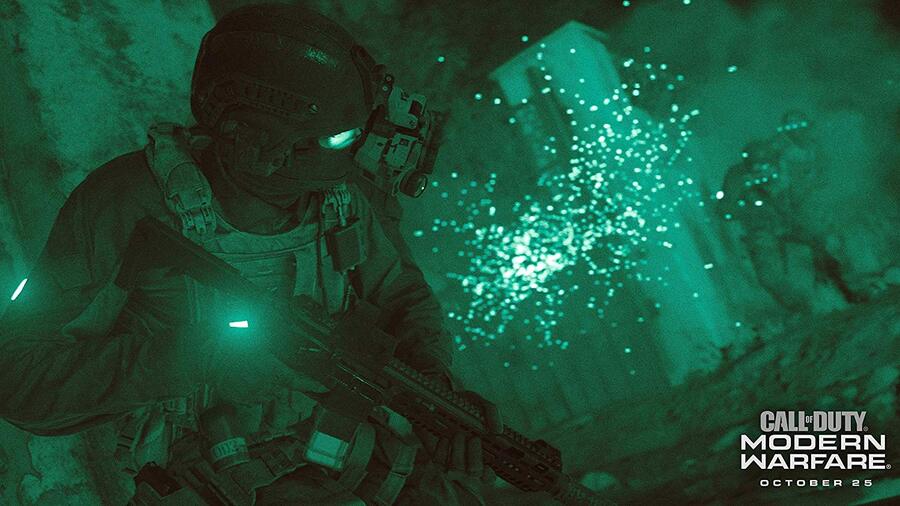 Yesterday finally saw the unveiling of Call of Duty: Modern Warfare after endless rumours and leaks. The new FPS from Infinity Ward is due out on 25th October, and it promises to reboot the sub-series with a more up to date plot, refreshed multiplayer, and more. It'll even support cross-platform play, and the traditional season pass has been ditched.
Pre-orders are now live in all the places you'd expect, and Activision has detailed all the different editions of the upcoming game. Interestingly, if you pre-order the physical standard version, certain retailers will throw in a little Captain Price figure. Let's go through the other editions of Modern Warfare, taking a look at what's included in each.
Standard Digital Edition
If you pre-order the regular version digitally via PlayStation Store, you'll earn yourself a dynamic PS4 theme and a Prestige token for use in Call of Duty: Black Ops 4.
Operator Edition
The digital Operator Edition comes with three Operator skin packs you can use in multiplayer. As pictured above, the three skin packs are based on famous missions from the original Call of Duty 4: Modern Warfare. They're cosmetic only, with no apparent gameplay implications. You'll also get a custom in-game tactical knife.
Operator Enhanced Edition
This version includes everything in the Operator Edition, as well as 3,000 Call of Duty Points, an in-game currency you'll be able to, presumably, spend on cosmetic items, weapons, and the like.
Precision Edition
This is your only other option if you want a physical copy of the game. Alongside the disc, you'll get a steelbook case, some thumbstick grips, a controller skin, and the same in-game bonuses found in the Operator Enhanced Edition.
Will you be putting your name down for a copy of Call of Duty: Modern Warfare? Pass the Soap in the comments below.
[source blog.activision.com]