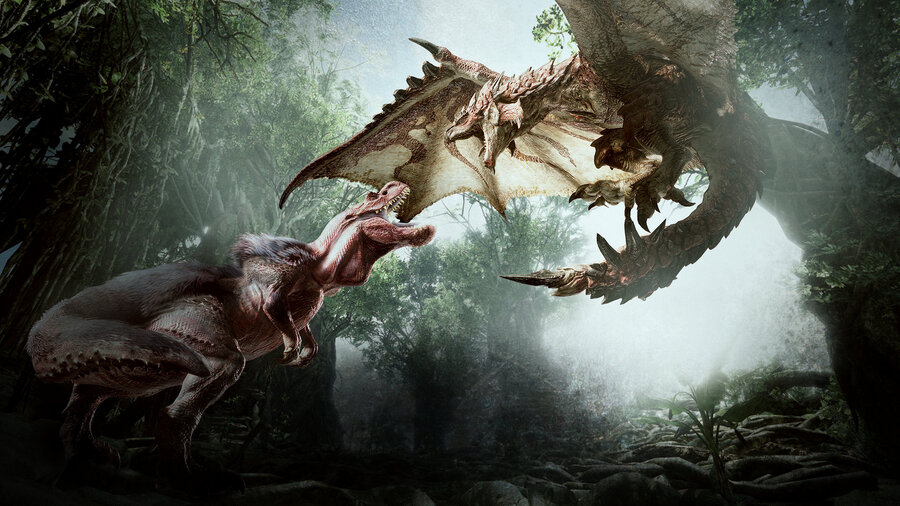 Yesterday saw Capcom release a batch of new information about Monster Hunter: World's upcoming expansion, Iceborne. In addition to the gameplay trailer and release date shown off during State of Play, the publisher held its own live stream, where it went into a little more detail. It was during this stream that a free trial on PlayStation 4 was announced, and it's already begun.
Players can progress the story up to the Tobi-Kadachi quest at Hunter Rank 4, which means you get a decent chunk of the game to play for free. All content up to that point in the main story is included, giving you access to all the weapons and two of the game's locations, as well as the ability to play with others and hunt various beasts. If you decide to purchase the full game, your progress will carry over, so you can pick up where you left off.
The trial runs from now until 20th May, giving you 10 days of hunting for free. Will you be taking advantage of this opportunity to check out Monster Hunter: World on PS4? Keep your weapons sharp in the comments below.
[source capcom-unity.com]