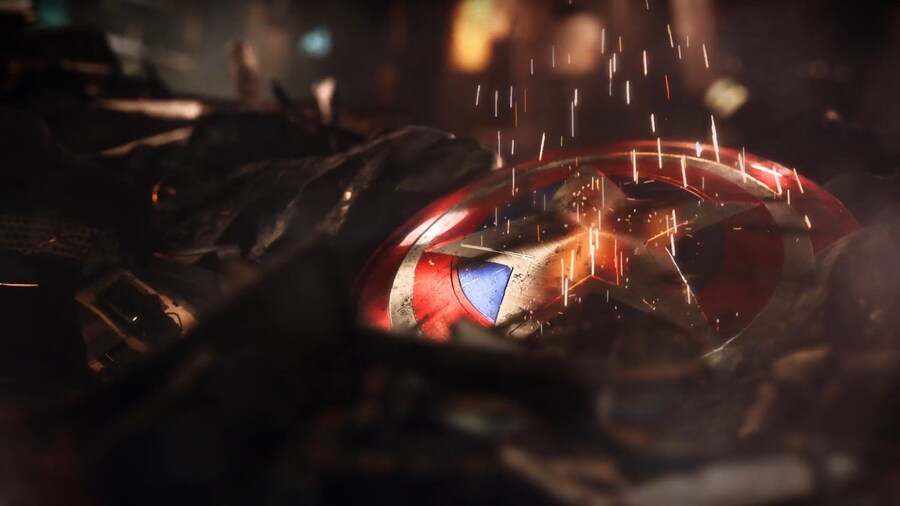 As we know, Square Enix is set to appear at E3 2019 with its very own presentation. During Sony's last State of Play, it was revealed that more of Final Fantasy VII Remake will be shown off, presumably during the publisher's presser. That's all well and good, but what else is it cooking up for the LA show?
Many have been speculating for a while that it could finally lift the lid on its Avengers project, and if these hints are anything to go by, it's looking likely. Take a look at the below two tweets from Square Enix, promoting its E3 conference:
At first, they don't particularly stand out, but fans have taken notice of the colours seen in the left and right frames of each image. The green, blue, purple, and orange could represent four of the six Infinity Stones, the powerful gems that played a central role in the last couple of Avengers movies. If Square Enix posts a similar tweet again with red and yellow images on either side, we'll have the full set. It's pure speculation right now, of course, but it does make some sense.
What do you think of this? Are these colours hinting at the Avengers game making an appearance at E3, or are fans reading too much into it? Snap your fingers in the comments below.
[source twitter.com, via gearnuke.com]