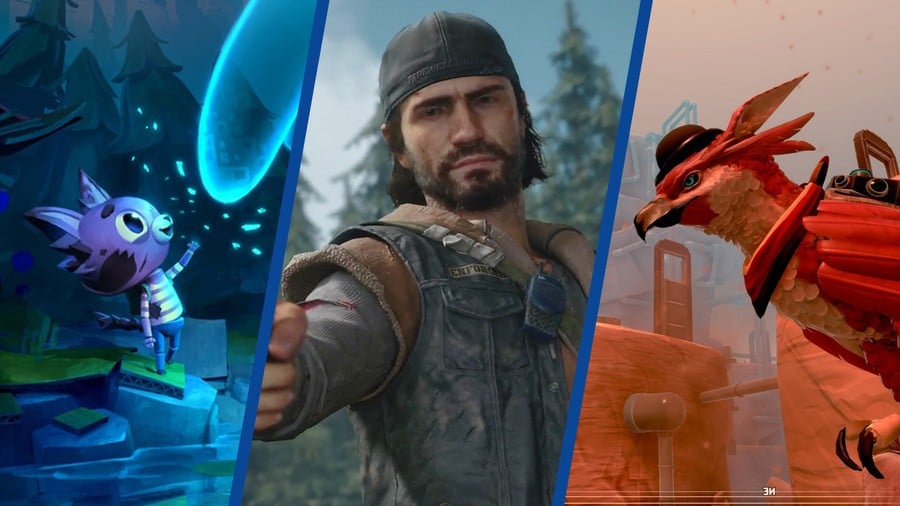 Summer's almost here, and it's safe to say that we've hit a bit of a dry spot as far as new releases are concerned. April certainly wasn't the busiest month of the year, then, but there were still a handful of quality titles that caught our eye. Let's see which of them has been crowned Game of the Month, shall we?
Although its immensely tedious progression system put a dampener on what should have been a home run for NetherRealm Studios, Mortal Kombat 11 is still a fun-as-heck gore-'em-up. Reviewer Lloyd Coombes gave it a solid 7/10, calling it "an excellent fighter with lots to offer". Lloyd concluded: "Those yearning for the gore-soaked days of old will find plenty to love, and newcomers will be enthralled by its excellent story and deep fighting system."
Read our full Mortal Kombat 11 review here
It may not be on the same level as the top tier Sony exclusives of this generation, but Days Gone has resonated well with the PS4's wider audience, and it's looking like it'll be a big commercial success for the Japanese giant. The open worlder was awarded a good 7/10 from Overlord Sammy Barker, who wrote: "Days Gone's survival horror underbelly gives it just enough personality to distance it from the dozens of other open worlders already available."
Read our full Days Gone review here
An intriguing and creative title from developer Outer Loop, Falcon Age is playable both with and without PlayStation VR, although senior staff writer Liam Croft reckons Sony's headset takes the experience to the next level. "Falcon Age is a genuinely impressive achievement in the VR space," Liam concluded in our 8/10 review. "Alongside a deep and meaningful narrative, this is yet another PlayStation VR experience that belongs among the elite."
Read our full Falcon Age review here
This is the first time that a PlayStation VR title has won our prestigious Game of the Month award, and you can be sure that Ghost Giant is a worthy winner. Our very own Liam Croft again had the pleasure of reviewing this one, awarding Zoink! Games' virtual reality masterpiece a 9/10.
"Ghost Giant belongs in the conversation for the very best PSVR game," Liam wrote. "Its utterly phenomenal series of scenes will live long in the memory, complemented by a narrative that demands immediate investment. If you own one of Sony's headsets, you absolutely cannot miss out on this special experience."
Read our full Ghost Giant review here
---
What was your PS4 Game of the Month for April 2019? Vote for your favourite in our poll, and then let your voice be heard in the comments section below.

How we decide our Game of the Month: At the end of each month, the editorial team put together a list of nominees. Nominees must have been released within the month, and preferably, they should have been reviewed by Push Square. We select nominees based on our own review scores.
The editorial team then presents this list of nominees to the rest of the Push Square staff. Staff are asked to vote for three games that they think deserve to be crowned Game of the Month. First choice gets 3 points, second choice gets 2 points, and third choice gets 1 point. When voting closes, we tally the results to determine the order of this article. The game with the most points is our Game of the Month.