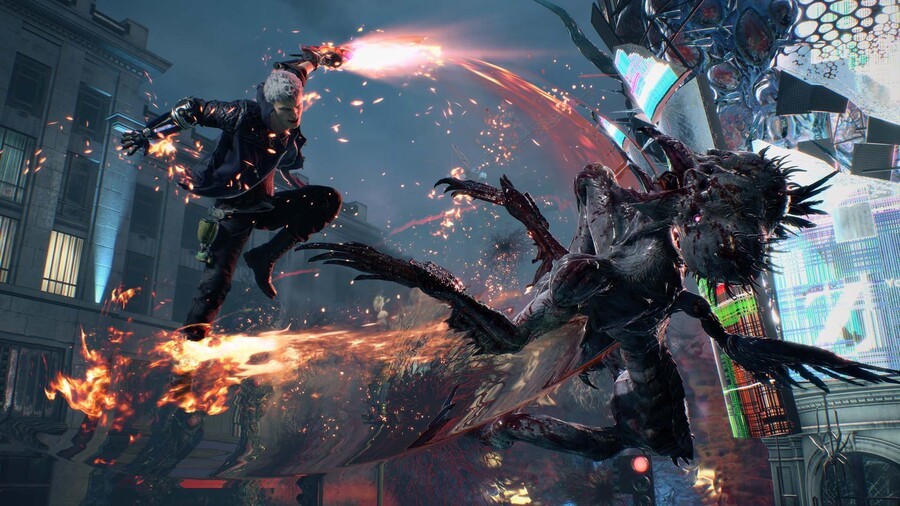 The European PlayStation Store's big Spring sale finally draws to a close today, and of course, Sony has arranged a suitable replacement. The Big in Japan sale is the EU Store's equivalent of the North American Golden Week sale, discounting a wide range of Japanese titles, and it starts today. However, there are more sales getting going, as if you needed more excuses to spend all your pocket money.
First thing's first: the Big in Japan sale lowers price tags on all kinds of games, including some very recent ones. Resident Evil 2, Devil May Cry 5, Ace Combat 7: Skies Unknown, and Kingdom Hearts III are all reduced. There are plenty of titles from the last couple of years in here too, like Monster Hunter: World, Nioh, and Shadow of the Colossus. The PlayStation Blog has the full list, and it's pretty hefty, so be sure to take a look.
Meanwhile, 'Games Under €15' and 'Games Under €5' are both kicking off today as well. In the former, you're looking at titles such as Burnout Paradise Remastered, Axiom Verge, and Yooka-Laylee all for under a tenner each. The latter sale offers up the likes of Dishonored: Death of the Outsider, Mirror's Edge Catalyst, and Pyre for an absolute steal.
All these deals run until 15th May, giving you two weeks to splash some cash. Will you be nabbing anything? Let us know in the comments below.
[source blog.eu.playstation.com]