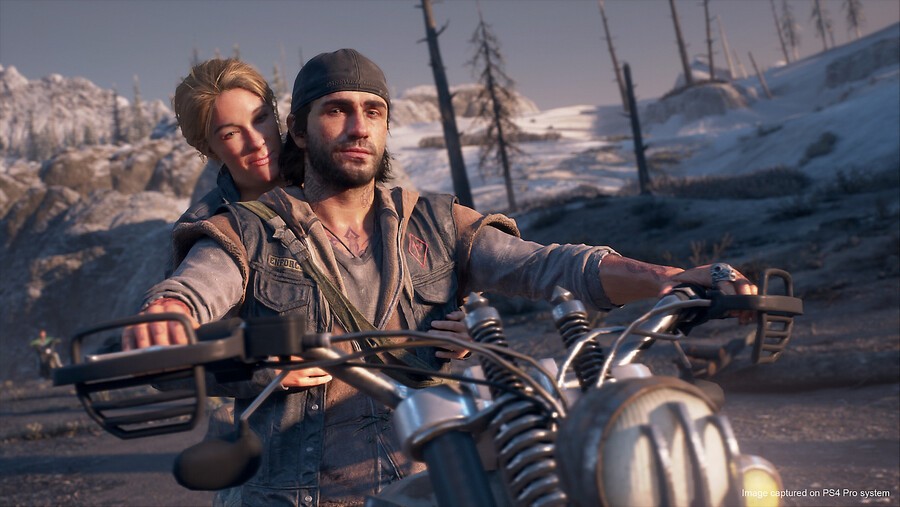 Remember that brief Easter heat wave we had? Yeah, it's long gone now – replaced by wind, rain, and the opposite of SEGA blue skies. Still, at least now you have a good excuse to stay home and play some video games, right? Here's what we're playing.
Sammy Barker, Editor
Despite wrapping up the review this week, I'm still enjoying Days Gone a fair amount, so I plan to spend more time riding my bike this weekend. I also might finally get a few minutes with Dreams.
Stephen Tailby, Associate Editor
This weekend, I'll be hopping back into Dreams to continue building Snacks on a Train. Can I get the character moving how I want? Probably not.
Jacob Hull, Reviewer
My home is in chaos! My beautiful OLED TV has gone off for repair and my kitchen is in the middle of being ripped out and replaced. It will be worth it in the long run, but right now it's stressful. I retreat to the office this weekend, PS4 hooked up to the monitor, to play the equally stressful DiRT Rally 2.0.
Jade Sayers, Reviewer
This weekend I'm going to give my much neglected pile of shame some attention. I'm going back to the Zero Escape collection and my aim is to have 999 completed by the end of the weekend. I'll be dipping back into Trails of Cold Steel in between to get my fix.
Nicole Hall, Reviewer
This week I've been sinking a great deal of time into World War Z. It's mindless zombie shooter fun with horde mechanics that are enough to chill you to your very core. In between I've wrestled more challenging foes in Hollow Knight, secured the Steins;Gate 0 Platinum on PS Vita and returned to Resident Evil 5 for a little Trophy hunting where I feel a million times more confident with an infinite ammo shotgun at hand.
Christian Kobza, Contributor
This weekend I'm planning on dipping my toes into Days Gone. I'd never thought I'd ever say this, but I'm actually in the mood for an open world zombie shooter.
Graham Banas, Contributor
I'm currently knee deep in a review at the moment, which is rough as I'd really love to spend some time with both Mortal Kombat 11 and Days Gone. I'll have to find some room for them around the review, Game of Thrones, and Avengers.
Victor Nowogurski, Moderator
I am still working my way through Borderlands: Game of the Year Edition on PS4 this weekend along with a bit of The Division 2 on Xbox One.
---
A good variety of games from our esteemed team of scribes, but what are you playing this weekend? Let us know in the comments section below.