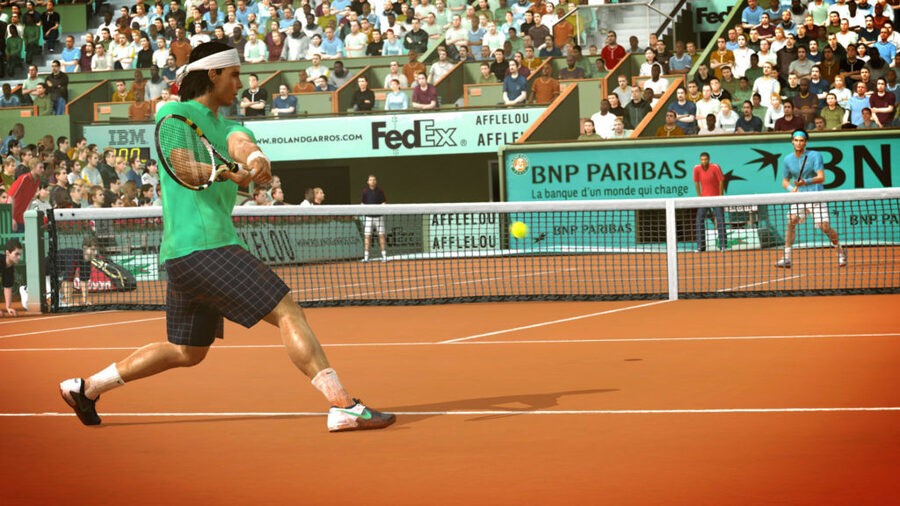 Remember when Tennis World Tour launched last year on the PlayStation 4 in a state worse than Andy Murray's hip? Well, it seems that developer Breakpoint Games has more nerve than Nick Kyrgios when he's insulting opponents' girlfriends, as it's repackaging the entire game for Roland-Garros. Due out in May, this is technically the 2018 title with new content added on top – and you'll have to pod out extra for the fresh stuff if you're unfortunate enough to already own a copy.
To be fair, the studio has been busy updating the release over the past 12 months, and it now includes many of the features that it originally promised for launch – including the all-important online mode. This new version will bundle in improved clay court animations, as well as the French Open's main three arenas. As a bonus, you'll also be able to play on the Madrid Open's central court, La Caja Magica.
There'll be new additions to the roster as well, with one new male player and two female players added to the lineup, but there's no word on who those will be just yet. And if you do grab the Roland-Garros Edition, you'll get the content of last year's Legends Edition out of the box, meaning you'll be able to play as André Agassi and John McEnroe.
We wouldn't be so mad about this if the core game had released in the state that it was supposed to and the new content was being offered to existing fans for free, but charging for this stuff given Tennis World Tour's history is a real kick in the shins. We absolutely adore tennis games here at Push Square and we want to support this one to prove that there's a future for the sport on the PS4, but Breakpoint Games makes it incredibly difficult.