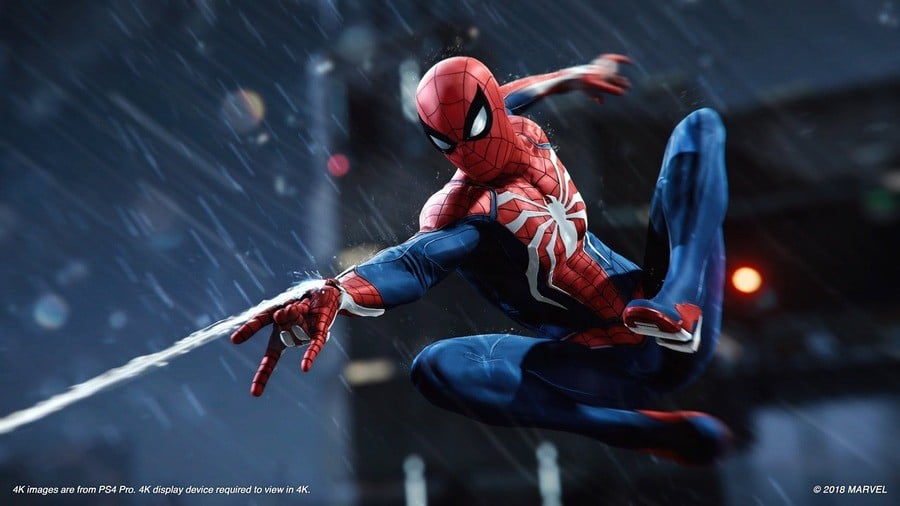 If you were ever curious about how important digital game sales have become, the UK is a good indicator. Of the £3.864 billion generated in 2018, about 80 per cent can be attributed to digital. GamesIndustry's latest report on the UK games market really highlights the rise of digital; it's up 12.5 per cent year-on-year, as opposed to a 2.8 per cent drop in the physical market.
Things generally seem to be looking up, though. Overall, software is up 9.1 per cent, and we already know that hardware sales were higher in 2018 than 2017, with PS4 leading the charge.
Elsewhere, we have a list of the top selling games at physical retail in the UK, and the results aren't all that surprising. FIFA 19 is numero uno, followed by Red Dead Redemption 2 and Call of Duty: Black Ops 4. It's interesting to note that Marvel's Spider-Man was last year's best selling exclusive game, putting it fourth on the year's chart. Impressive stuff. Of course, with digital included, this chart could look fairly different -- although FIFA 19's combined total sales of 2.5 million wouldn't have changed things at the top. Hopefully we begin to see digital sales incorporated into sales charts soon, as it's clearly generating a lot of money.
Here are the UK's top 10 best selling games in 2018 (physical sales only):
FIFA 19
Red Dead Redemption 2
Call of Duty: Black Ops 4
Marvel's Spider-Man
Mario Kart 8 Deluxe
Far Cry 5
Crash Bandicoot N. Sane Trilogy
God of War
Forza Horizon 4
FIFA 18
[source gamesindustry.biz]