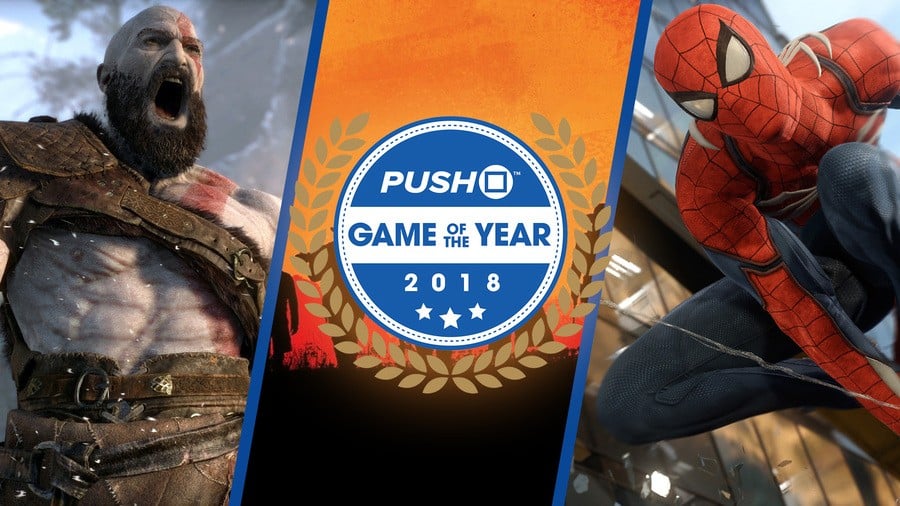 The Push Square staff have had their say and so have our lovely forum members, but now it's time for the rest of you to decide on your PlayStation Game of the Year for 2018. How exciting!
Below, you'll find a poll that contains the 50 nominees that put together for our own vote, all the way from God of War and Red Dead Redemption 2 to Dead Cells and Gorogoa. What we need you to do is select your three favourites before Friday the 4th January 2019. On that day, we'll announce your top 10.
So, what games are getting your vote? Are you into blockbusters, or will you be choosing a few alternate titles? Follow your heart, and then let us know all about your favourite games of 2018 in the comments section below.