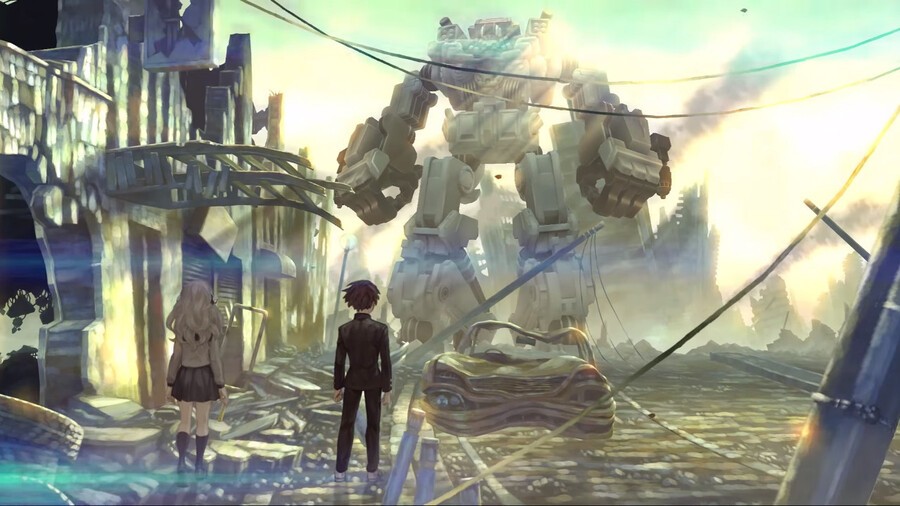 13 Sentinels: Aegis Rim just gets more and more difficult to understand. It's been years since the project was announced and we've still barely seen it in action. Japanese developer Vanillaware has a proven track record of making spellbinding games, so most are prepared to cut the studio some slack, but this whole thing's starting to feel like a bit of a farce.
Just announced, 13 Sentinels: Aegis Rim Prologue will launch in Japan on the 14th March. As the name suggests, it's basically an early look at the release, featuring the game's first three hours. However, Prologue isn't some free demo -- you've gotta cough up 980 yen for it.
What's more, your progress in Prologue won't carry over to the full release. We're kind of getting Metal Gear Solid V: Ground Zeroes vibes, but at least that was its own contained story and setting.
Prologue can be bought standalone, or it can be nabbed as part of new Odin Sphere: Leifthrasir and Dragon's Crown Pro packages. Of course, the most questionable element of all of this is that we still haven't properly seen the game being played, so we're still mostly clueless as to what you actually do in it. Hopefully we get an in-depth trailer sooner rather than later.
[source gematsu.com]