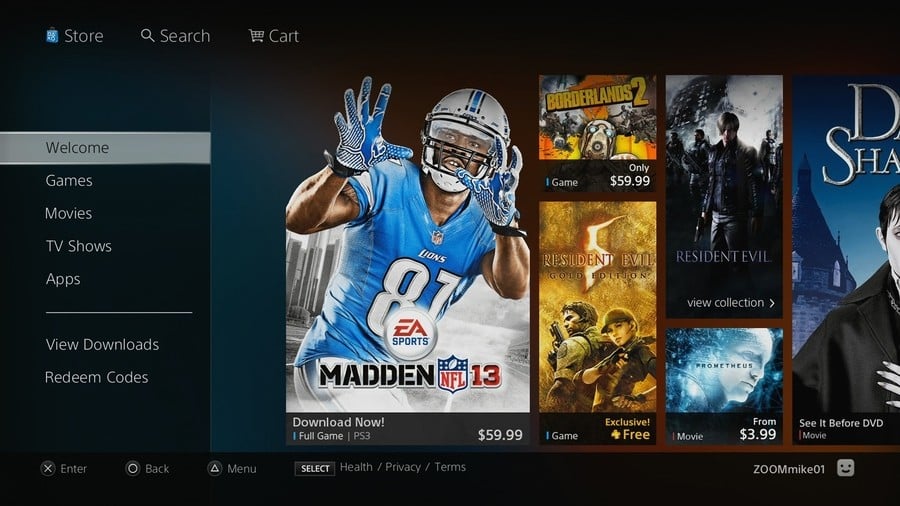 Creating a US PSN account on the PS4 is important if you're eager to take advantage of localised offers, download demos and betas that may not be available in your region, or simply want to poke around in another country's PlayStation Store. The good news is that the PlayStation 4 is completely region-free, so you can create a PlayStation Network account for the United States and reap all of the benefits.
In this guide we're going to show you how to create a US PSN account on the PS4, and we're also going to show you where you can buy PSN credit without booking a flight to the USA. We'll also answer questions like whether you can play US PSN games on a European or Japanese PSN account, and we'll leave the comments open so you can tell us how you got on, too. Right, let's crack on with creating a USA PSN account for your PS4.
How to Create a US PSN Account on PS4
In the guide below, we're going to explain to you how to create a US PSN account for your PS4. Follow the steps, and you'll be fine.
US PSN Account: How to Create a PSN Account for a Different Region
Here's how to create a US PSN account for your PS4:
Log out of your usual PSN account.
Hit 'New User' on the subsequent screen.
Hit 'Create a User'.
Hit 'New to PSN? Create an account'.
Hit 'Sign up now'.
Choose 'US' as your region.
Select English as your language.
Use a random Date of Birth, but it's best to make sure it's over 18-years-old.
Here's where it gets tricky. You'll have to use a genuine address, including postal/zip code, for that region to sign up for a US PSN account. We'd recommend using a hotel or restaurant or something and just find the address on Google Maps. You could try PlayStation's headquarters in San Mateo if you want to be sneaky.
It will now ask for an email address. Make sure this is a genuine email address that you own, and one that hasn't been tied to a PSN account before. You have to verify this email account.
Come up with a name for your new PSN account.
Accept the privacy settings and Terms of Service.
Set your PS4 as your primary PS4, which will allow you to play games from any region on your main PSN account.
Finally, verify your account.
How to Buy US Digital Games from the PlayStation Store
Once you've created a US PSN account, you may want to purchase some games digitally from the American version of the PlayStation Store. The easiest way to do this is to purchase US PSN credit from a site like Play-Asia. Make sure that you purchase credit for the US territory, otherwise it won't work. Depending on where you shop, the code will be emailed to you within minutes of you completing the transaction.
All you need to do from there is login to your US PSN account and load the PlayStation Store. Click on the 'Redeem Codes' tab towards the bottom of the main menu, and you'll be prompted for your 12-digit code. Enter it, and the money will be added to your account's wallet which can then be spent on digital products.
How to Play US PSN Games on Your Usual PS4 Account
As long as you've set your PS4 as your primary PS4 you can play every game you own from all of your PSN accounts tied to your PS4. In short, games you buy on your console will appear in the games list for all of your PSN accounts on the same system.
All of your Trophies will also tie to the account from which you play them under, rather than the account you purchased them with. So buy a game, download it, then switch over to your main PSN account before you play.
US PSN Account: How to Activate Your PS4 As Primary
To activate your PS4 as primary, log in to your US PSN account and navigate to Settings on the top menu bar. Select the 'PlayStation Network' option, then click on 'Activate as Primary PS4'. Use the prompt to activate it, and you're good to go.
---
Have you created a US PSN account for your PS4 yet? Do you have any other sneaky tips to use a PSN account from a different region? Let us know in the comments below.