The annual Push Square Towers tradition is back, as we sit down our scribes and pester them once more for their five favourite PlayStation games of the year. With such a strong assortment of software in 2018, it's always tough deciding upon the cream of the crop. Jacob told us he'd barely played any games this year, but we gave him Chinese burns until he delivered his list.
2018 has seen the release of some superb games on PlayStation VR, but Beat Saber is the standout title for me. With a Tron-like aesthetic, its visuals envelop you on a linear, neon-infused sci-fi highway with nothing more than two sabers – one in each hand – as you smash the coloured blocks to the rhythm of some ground pounding beats. Marry this with a good pair of noise-cancelling headphones and you're whisked away into another world. When you hit your stride, Beat Saber feels ridiculously good to play. It's also a damn good workout!
I usually make a rule not to vote for re-releases of older games, but this remarkable remake of Fumito Ueda's PS2 classic is an astounding achievement. A heart-wrenching narrative that sees you invade the land of colossi and destroy them one-by-one to "save" the one you love, Shadow of the Colossus is an atmospheric and heart-wrenching boss rush title that has been remade with great sensitivity and understanding of the source material. With tightened controls and a sublime cinematic 4K HDR mode, Bluepoint's remake is somehow an even more essential game than the original.
I came to this game late in the year; it sat awkwardly on my shelf for a good six months before I got around to playing it. But when I did – wow! – what an experience. As a newbie to the franchise, my lack of prior knowledge barely impacted my enjoyment of this narrative-driven gem. A wonderful array of puzzles, stunning, varied locales, and a wonderfully written narrative that focuses on the literal and figurative journey of Kratos and his young son, Atreus, God of War excels in every facet: a deep, involved battle and progression system, memorable and diverse locales, and an engrossing narrative so good that even Naughty Dog shouts its praises.
Spider-Man brought back feelings of playing games as a kid. It's easy to get caught up in the modern, gritty video game landscape, but Spider-Man is pure unabashed fun from start to finish. It's impossible to swing through the streets of Manhattan as you do here without a smile on your face. Long after the credits rolled, I signed back in to partake in activities around the city – something that rarely happens to me nowadays, especially with the sheer amount of quality games that release. Spider-Man has me well and truly caught in its web.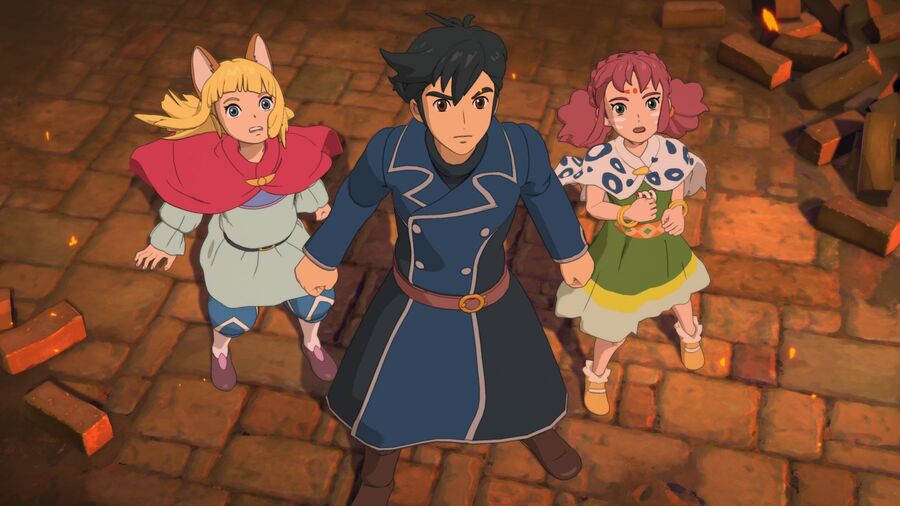 Ni No Kuni II may be set in the same realm as the original, but you'd be hard pressed to notice. So much has changed: an entirely new cast, completely redesigned battle system, new goals, menus, gameplay features and progression. It may not be as narratively compelling as its predecessor, but it makes up for this with its gameplay. There are a multitude of different games all rolled into one here: kingdom building, Higgledy collecting, land conquering, your typical Japanese role-playing fare, and a fun and frenetic if somewhat easy combat system. It may not be perfect, but this charming title is my most memorable adventure of the year.
---
A bold shout for Ni No Kuni II as Jacob's number one, but where does it rank among your favourite games of 2018? Reveal your inner weeaboo in the comments section below.