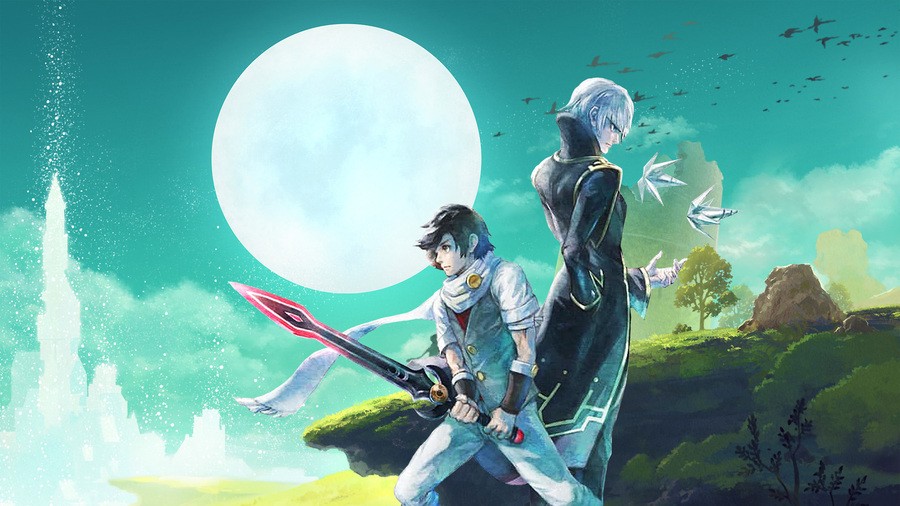 The Christmas tree is still up, presents are discarded around the house, the tins of Celebrations are half empty, and Push Square scribes are penning articles that celebrate the very best of everyone's favourite hobby. That's right folks, we hope you're enjoying Game of the Year 2018!
However, you won't find any of those nominees in the following piece. We're here to recognise those titles that came and went without even a hint of intellectual discussion, even if they may have warranted some. These are the PlayStation 4 games you already forgot were released in the year of 2018.
For many, The Inpatient was one of the reasons for being an early adopter of PlayStation VR. A prequel to the horror hit Until Dawn, and after developer Supermassive Games had already proven itself upon the headset's launch with spin-off Until Dawn: Rush of Blood, what could possibly go wrong?
As it turns out, rather a lot. A captivating opening gives way to tedium and mediocrity as gameplay devolves into not much more than running through hallways and interacting with bland characters, who are forgotten about just minutes after meeting their inevitable demise. The Inpatient was boring, and with a whole host of endings that barely scratched the surface of being memorable, the whole experience was very quickly erased from our minds.
It feels like Lost Sphear was almost destined to be completely forgettable. I Am Setsuna put Tokyo RPG Factory on the map with its ode to the classic JRPGs of yesteryear, but it really realised its factory mantra with this by-the-numbers outing.
On paper, it's not an inherently bad game, but thanks to a battle system that looked and operated almost identically to that of its predecessor, and a story that was just as lame and predictable as one of the copycat PSone RPGs that tried to emulate Final Fantasy VII, it gets lost among a tsunami of better titles. One or two role-playing fanatics may have found something to like, but the world had already moved on a day later.
Yikes, that artstyle. 1993's Secret of Mana is considered one of the greatest JRPGs of all time, but you'd struggle to believe that if the title's remake earlier this year was the only evidence. The change in presentation stripped away much of the SNES original's charm, while voice acting sounded like the attempt of an amateur.
The battle system and story remained pretty much intact, but the majority of interested parties turned a blind eye as soon as it released thanks to that art style. It's an odd thing, you can play Secret of Mana on a PS4, but nobody would recommend that you do, with most forgetting of its existence entirely.
Oh boy, Metal Gear Survive. This scribe will continue to stick by the 8/10 awarded in the now infamous Push Square review, but even he can't deny that Konami's latest take on the series has largely been lost to time. The hate train crushed any chance of success for the title, with over-reactive internet personalities just looking for something they could use to have a dig at the game, from its microtransactions to a gameplay loop that simply didn't click with them.
It was and still is a good game, but Metal Gear Survive has undoubtedly been forgotten about ten months later. Don't worry, it won't crop up in Push Square's top ten list. Liam Croft's on the other hand...
Worryingly, this is the second entry on this list for developer Supermassive Games. Bravo Team wasn't the greatest PSVR game thanks to incredibly repetitive gameplay, imprecise controls, and poor hit feedback. This wasn't a shooter worth engaging with past its conclusion.
The title was so distinctly average that it falls into the realm where it's probably tougher to remember it even exists. With no true atrocities to keep it in your mind, it's just sort of there. The far superior Firewall Zero Hour ate its lunch later in the year, and so Bravo Team is a distant memory when it comes to tactical shooters on PSVR.
The Crew 2 is the title that fuelled us to create this article all over again this year. Despite its neat vehicle shifting mechanic, this has to be one of the most completely forgettable racers of the generation. Average and inoffensive in every way, Ubisoft's attempt at a sequel to the clunky 2014 original didn't fare any better.
Apparently an online multiplayer mode was supposed to be patched into the game last month? Who even knows, or cares, if that actually happened or not. The Crew 2 is yet another driving title from Ubisoft to forget, and even if the first outing had a small resurgence thanks to DLC, we don't see a Rainbow Six: Siege-like transformation happening here.
Two years later, the best thing about We Happy Few continues to be its announcement trailer. When the game finally released back in August on PS4, it was met with widespread mediocre reviews that complained of a game that tried to do too much while actually delivering on very little. Survival mechanics soured the experience, bug and glitches were aplenty, and the story felt like it had been stretched to triple the size it should be.
We Happy Few was pitched as a AAA title, but upon launch, was found to be nowhere near. That of course isn't the game's fault, but when the experience suffers with many major technical deficiencies and a gameplay loop that bores quickly, it can't be considered competent on any sort of level. Lost to the depths of a GAME bargain bin, We Happy Few has been quickly forgotten about.
What's that? Konami remastered the second Zone of the Enders game? Huh? Zone of the Enders: The 2nd Runner Mars passed most people by without a care in the world, and we can't say we regret letting it slip by either. We didn't even review it! It was a PlayStation VR title, too, just to shrink that potential target market a little bit more.
---
Was there a game so utterly forgettable that even we passed it by when looking for entrants in this year's article? Remind us in the comments below.