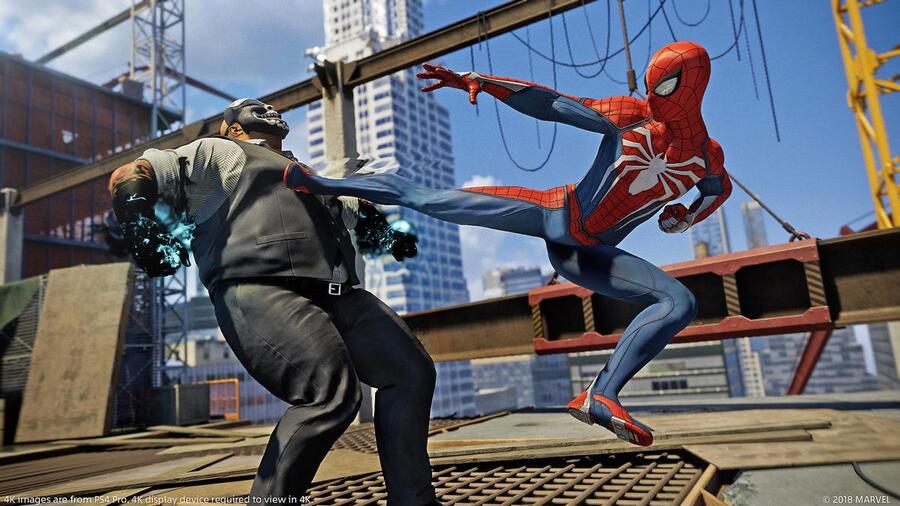 There was a mix-up with the latest update for Marvel's Spider-Man this week, but v1.08 is available now. This patch actually bundles v1.07 in as well, and it includes an absolute slew of free new features, including New Game + and Ultimate difficulty. It also incorporates support for the exclusive's first expansion pack, The Heist, which is due out next week.
Other noteworthy improvements include the ability to rotate layers in Photo Mode, while fresh frames and stickers have been added to the suite. Additionally, a shortcut to Photo Mode has been binded to the left button on the d-pad. We've included the full patch notes below – take a look and let us know whether you'll be firing the game up.
Marvel's Spider-Man v1.08 and v1.07 Patch Notes
Version 1.08
Fixes and Updates

Addressed additional issues.
Version 1.07
New Features

Added support for "The City That Never Sleeps – The Heist" story pack.
Added New Game Plus.
Added Ultimate difficulty.
Added the ability to rotate layers in Photo Mode.
Added new frames and stickers to Photo Mode.
Added a shortcut option to trigger Photo Mode via the left button.

Fixes and Updates

Tuned Friendly combat difficulty based on player feedback.
Added a max health cap of 250 and normalized players.
Added a potential solution for a crash related to graphical artifacting.
Addressed an issue where players could respawn inside a building in the Financial District.
Addressed an issue where animation during cinematics could break due to hard drive streaming.
Addressed an issue where pedestrians would disappear for a frame in the distance.
Addressed an issue where combat music would persist in the open world after completing a Sable Base.
Addressed various additional issues.
[source reddit.com, via gematsu.com]