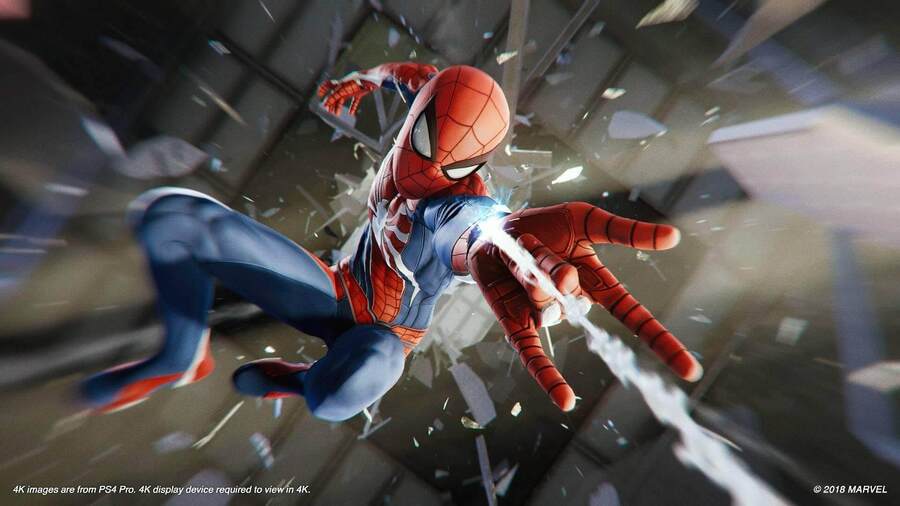 Update: Since publishing this article, the PlayStation Blog post regarding the New Game Plus patch for Marvel's Spider-Man has been updated. The information concerning update 1.07 has been removed. According to Insomniac's James Stevenson, this was posted in error, and the patch won't be going live tomorrow after all. It will, however, be available ahead of the Heist DLC, which is due on 23rd October.
---
The first DLC for Marvel's Spider-Man, called The Heist, is on the way very soon, and Insomniac is releasing a free update for the game ahead of its launch. Tomorrow, you'll be able to download patch 1.07, which adds a couple of new bells and whistles to the smash hit PS4 exclusive.
The headline addition here is New Game Plus mode, which will let you play through again with all your upgraded abilities and gadgets. However, a new difficulty level named Ultimate will also be included, which will really put your Spidey powers to the test. Trophy hunters will be pleased to know that two new ones will be added -- one for playing through the game via New Game Plus, and the other for beating it on Ultimate difficulty.
Some smaller changes in this patch include the ability to rotate stickers in photo mode, some rebalancing of the Friendly difficulty level, and your usual bug fixes.
Will you be leaping back into Marvel's Spider-Man for New Game Plus mode? Don't forget the hyphen between Spider and Man in the comments below.
[via blog.eu.playstation.com]