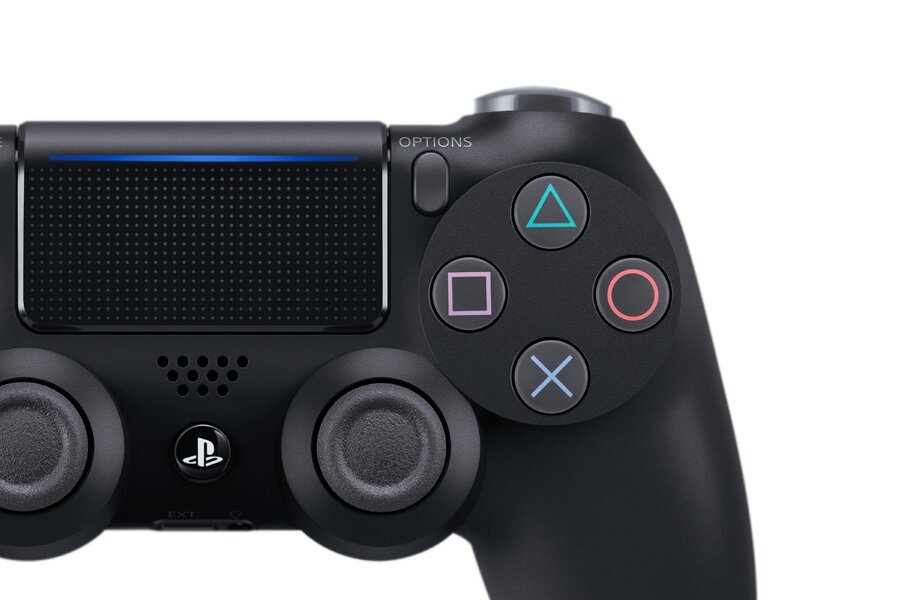 October has been a gruelling month for us here at Push Square, but the release schedule is finally slowing down as we head into November. The penultimate month of 2018 isn't exactly quiet, however, as there are still several big games coming our way over the next 30 days. Without further ado, let's take a look at November's most promising PlayStation 4 titles.
Publisher: Square Enix
Developer: Square Enix, Human Head Studios
Release date: 1st November, 2018
Okay, so The Quiet Man isn't so much promising as it is weird, but we can't help but be intrigued by this blend of hammy live action and brawler-like gameplay. While what we've seen of the game so far suggests that the transitions between these two elements is jarring at best, there's just something unique about a title like this being made in 2018. Worth keeping an eye on at the very least.
Publisher: Bandai Namco
Developer: Bandai Namco
Release date: 2nd November, 2018
We may not be getting the physical drum controller here in the West on PS4, but we reckon that there'll still be plenty of fun to be had with Taiko no Tatsujin: Drum Session! A colourful rhythm title, expect banging beats and cutesy on-screen visual effects.
Déraciné (PSVR Exclusive)
Publisher: Sony
Developer: FromSoftware
Release date: 6th November, 2018
Magic tends to happen whenever Sony Japan Studio sits in a room with FromSoftware – just look at Bloodborne for evidence of that. Déraciné is a mysterious new PlayStation VR exclusive that takes the Dark Souls developer back to its adventure game roots. Billed as an experience where you explore a boarding school frozen in time, this virtual reality curiosity promises to hook you with an engaging story that you'll have to piece together as you progress.
Publisher: Enhance Games
Developer: Enhance Games
Release date: 9th November, 2018
Tetsuya Mizuguchi's passion for music and synaesthesia shines through once again in Tetris Effect, this time bringing his trademark rhythmic style to the classic Russian puzzle game. It may "just" be Tetris, but there's a very good reason it's still getting new games to this day -- it's an endlessly replayable puzzler that appeals to everyone. Setting it to music and gorgeously colourful visuals makes it feel fresh again, and in PSVR, it's sure to be a sight to behold.
Publisher: Warner Bros.
Developer: IO Interactive
Release date: 13th November, 2018
Agent 47's back for more sandbox subtlety as he's tasked with taking out a bunch of new targets across a variety of no doubt intricately detailed environments. IO Interactive hit on something quite special with Hitman despite its somewhat controversial episodic format, and the sequel looks as though it's just going to keep running with its predecessor's thoroughly engaging mission design and high level of polish. More of the same? For the most part, probably, but you certainly won't hear us complaining.
Publisher: Activision
Developer: Toys for Bob
Release date: 13th November, 2018
Can Spyro replicate the success of his furry friend on PS4? We can't quite see everyone's favourite purple dragon catch on like the return of Crash, but this remade trilogy is still set to be a fantastic platforming adventure. Based on what we've seen of it so far, this is looking like another top notch nostalgia injection, all prettied up so that it looks the part in 2018.
Publisher: Bethesda
Developer: Bethesda
Release date: 14th November, 2018
If you had told us at the start of the year that we'd be getting a new Fallout game by the end of it, we'd have jumped for joy -- but Fallout 76 isn't quite what we had in mind. This is a multiplayer take on post-apocalyptic America, and we must admit that the idea of combing the ruins of civilisation and fighting mutants alongside a friend is inciting. If Bethesda can keep the game's performance reasonable on PS4 and deliver a gameplay loop as addictive as the one in Fallout 4, then we just might be on to something.
Publisher: EA
Developer: DICE
Release date: 20th November, 2018
World War II has never looked so... Colourful? Battlefield V's taking the historical approach again, but it's not abandoning its lust for often over-the-top action. Visually it's another blinding effort from the veterans over at DICE, but the fact that the game won't ship with its own battle royale mode is bound to leave some potential buyers on the fence. Here's hoping that the base package is enough to keep the soldiers onside.
Publisher: THQ Nordic
Developer: Gunfire Games
Release date: 27th November, 2018
Darksiders returns to the, er, dark side near the end of November, with Fury whipping her way into the protagonist's shoes for this sequel. As with the previous two games in the series, you can expect a healthy dose of puzzle solving, exploration, and, of course, satisfying hack and slash combat. We're confident that this'll be another entertaining comic book-inspired romp.
---
What games are you most looking forward to in November? Vote in our poll, and then let us know your plans in the comments section below.
What PS4 game are you most looking forward to in November? (75 votes)
Taiko no Tatsujin: Drum Session!
0%
Spyro: Reignited Trilogy
36%
Please login to vote in this poll.