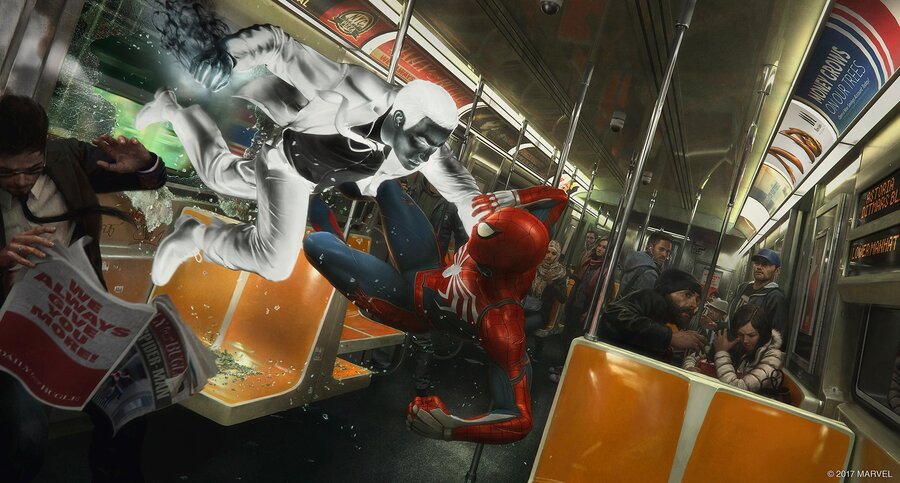 There's no doubt that Marvel's Spider-Man is a big deal for Sony, and evidence of this has been slowly mounting in the run up to the PS4 exclusive's release in just a few weeks. The platform holder is putting up murals across the globe and recently released a cracking new trailer, but perhaps the most impressive example of the game's marketing yet is this Spidey branded subway train in Manhattan, snapped by Twitter user @TwinSynergy96.
We're expecting Insomniac's latest to sell like hot cakes for Sony, and if it keeps up this kind of marketing activity, it undoubtedly will.
What do you think of Sony's Spider-Man train? Go underground in the comments below.
Update: Here are some more photographs of the Spider-Man train. It's outfitted with issues of the Daily Bugle, just to make for a more authentic experience:
[source twitter.com]