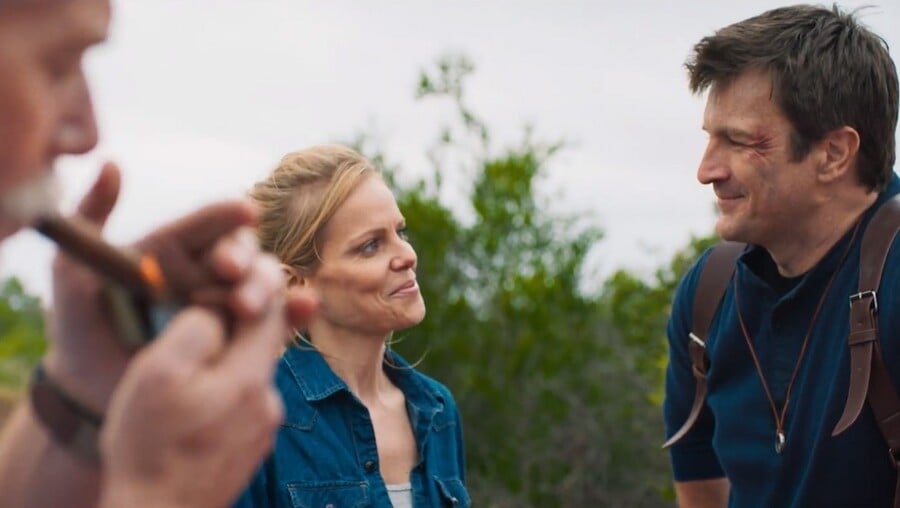 Nathan Fillion's turn as Naughty Dog's wise-cracking rogue Nathan Drake has set tongues wagging right throughout the industry, and after amassing almost two million views in just 24 hours, there's understandably some discussions taking place about what this means moving forwards. According to director Allan Ungar, speaking with Entertainment Weekly, it was very much shot with the intention of being a fun cinematic short – but understandably, the Canadian's phone is currently on fire.
"I actually got a couple emails today, I'm not going to say from who, but there's definitely people talking about what this could mean as a digital series or something further," he admitted. "Obviously there's interest in there, and I think if it makes sense and if it's done right, I'd be thrilled to have a conversation about it and possibly see this specific story continue." For now, though, he's simply proud of it as a fan film.
Sony, of course, is plodding along with its own Uncharted movie – albeit with Spider-Man star Tom Holland rumoured to be playing a younger Drake. It'd be really great if a company like Netflix could get involved and make this Fillion series a reality, though – the fan film was excellent, and it's been universally applauded across the web, including by Uncharted 4: A Thief's End director Neil Druckmann.
[source ew.com]